Culture & Issue
HOME
> Hallyu insights >
Culture & Issue
K-POP fan fall into K-beauty, an interview with the star YouTuber 'heyitsfeiii' with her 760K subscribers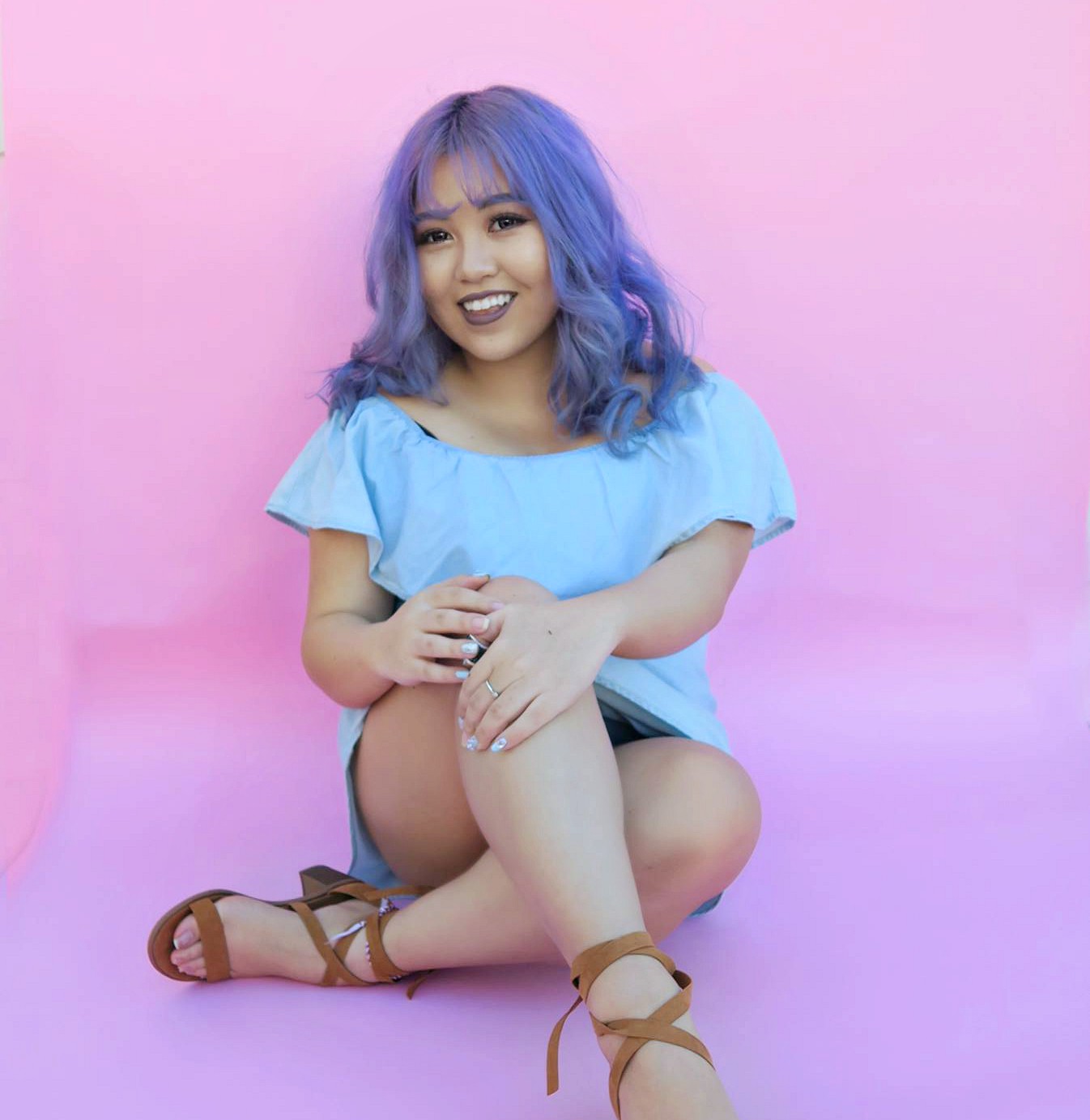 In the early 2000s, when there were hardly any Asian artists active in the American pop culture scene, a girl had fallen in love with "handsome Asian men" she had stumbled upon on YouTube. As a Junior High school student, she started her journey as a profound K-POP fan of BigBang and 2NE1 and expanded her fandom to BTS and GOT7. Then, after becoming very interested in makeup after entering college, the girl started the highly popular YouTube channel 'heyitsfeiii'.

In addition to her beauty product reviews, she has been communicating with multinational K-POP fans through various contents including idol cover makeup and music video reactions. She is a popular YouTuber who uploads two~three videos every week and has about 760,000 subscribers. Elena Yang, who says she copes with stress by taking and editing footage, and wishes to define herself as a K-beauty creator, visited Korea to participate in the 'Korea Joa' invitation project for overseas online opinion leaders. We met her at a cafe in Gangnam after her 10-day coverage with fellow Hallyu contents creators on YouTube from 15 countries worldwide.
How did you become interested in K-beauty?
Since I became a K-pop fan for the first time in Junior High school until I graduated from high school, I have always been interacting with Korean culture as an idol group fan. While watching their music videos, I was interested in the fashion styles and makeup of Korean artists, but not enough to explore & learn about it in earnest.
I started with makeup after entering college. When I started doing makeup myself, I became interested in skin care and makeup techniques. In particular, my skin troubles caused by acne were so serious that I started to focus on the pure skin of Korean women.
K-Beauty incorporates everything from skin care to cosmetics and, further, overall fashion style. This can be observed from the style of K-POP idol groups as well.
Was there a particular reason why you started a YouTube channel as a beauty creator?
It was 2013, and I was a subscriber of the beauty channel 'bubzbeauty' by YouTuber Michelle Phan. Although its contents are not related to Korea, but I used to follow her makeup demonstrations when I did my own makeup.
One day while I was in front of the mirror doing makeup, I was unconsciously pretending to be a beauty YouTuber, saying "First, apply some foundation like this. Next, let's do eyebrows." When I was done, I decided that I should try doing makeup in front of the camera as well. I started by attaching a camera to the window of my room and filming my daily makeup.
I did not get a huge response at first. But still, I knew I loved doing makeup and was sure that I had found what I knew & could do best, which developed into analyzing K-POP idols' styles on their music videos. I started covering HyunA's makeup and expanded my contents to other numerous stars ? soon fellow K-POP fans started sending me their support.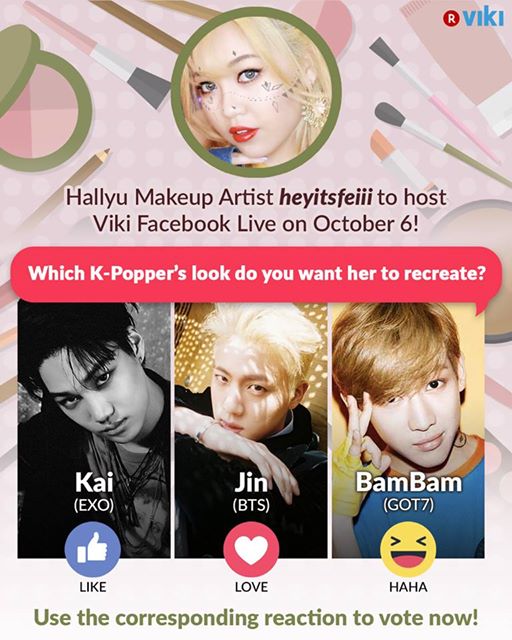 heyitsfeiii live-streamed her K-POP artist's makeup covering sessions on the video streaming site VIKI ? Source : heyitsfeiii's Facebook
How do you work as a beauty creator?
Since I am a full-time YouTuber working on planning, filming and editing contents all by myself, it is very important that I follow my plans carefully. Every Sunday, I take a notebook and pen to plan the next week. I think about the subjects to cover on my videos and schedule the filming accordingly. Usually I post two~three videos a week, so filming day and editing day alternate from Monday to Saturday.
Usually, I get up at about 9AM, take a shower and prepare filming. I can start right after getting up because I plan and take notes about the next day's video ahead before I go to bed. It takes about an hour and half to prepare props for the shooting, and the shooting itself may take anywhere between 2 to 4 hours depending on the contents. Next, I eat a late breakfast or lunch. After that, I start editing right away if I do not have any other schedule ahead. Editing takes about 5 hours ? usually I am finished by 2~3AM but sometimes it takes the whole night.
I tend to finish editing maintaining focus until the end without any interruption. If I pause, it will just cause me more delay. Also, I prefer to look at the clip once more the next morning and add or complement things rather than upload it on YouTube immediately. That way, I can review & find 'shortcomings' on the clip more thoroughly.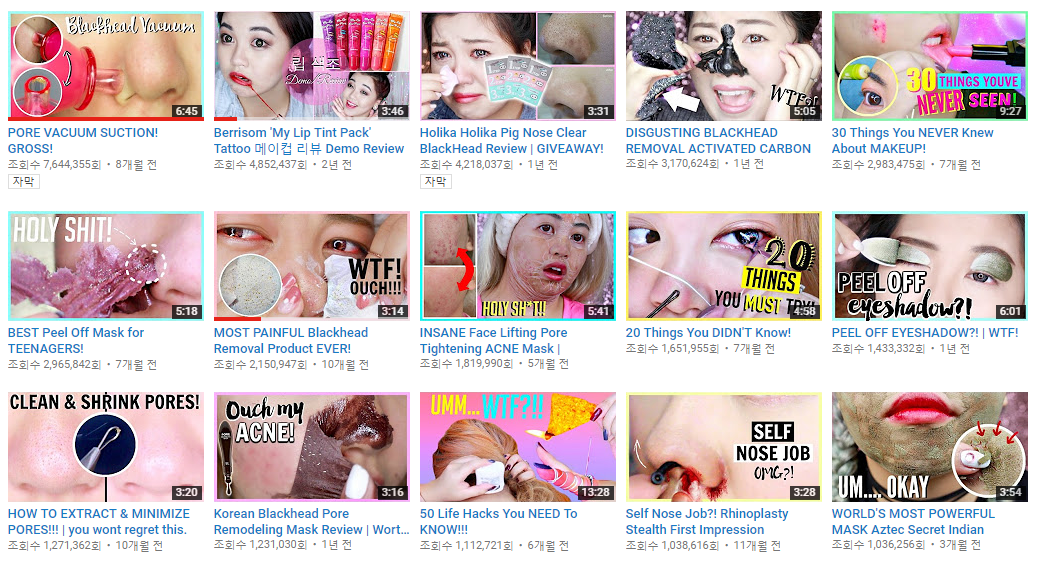 heyitsfeiii's most popular videos are reviews about K-beauty products ? Source : heyitsfeiii's YouTube channel
You have a big fan base at 760K subscribers ? that is a huge success to achieve in 4 years! Who are your subscribers, and how do they respond to your content?
A large portion of my subscribers is K-POP fans. More than 90% are female, and most are from a young age group ranging between 18~24.
Most prevailing nationalities of subscribers are the US, followed by Canada, UK, Philippines & Malaysia. UK subscribers make up 45% of all ? a rate that is unexpectedly high, for which I still could not figure out the reason yet. I am just always grateful for all the love and support I get.
Although it is impossible to read all the comments, I try my best to read most of them before I go to bed or in my free time ? they are sources of inspiration and strength. Also, I remain connected to my channel for about 30 minutes after posting a video, read the comments and give feedback. Most people express their support or ask about the subjects they are curious about, or others just simply talk about K-POP no matter the contents. For example, a viewer comments, "Have you all seen the new MV of BTS released today? It's awesome!" and other K-POP fans and subscribers of my channel continue to participate in the discussion. Seeing my channel become a place of conversation for K-POP fans, I feel somewhat proud as a fellow fan.
But most of all, since this is a beauty channel I feel proud and happy when subscribers say that my content helped them overcoming their skin troubles or issue about their appearance. Actually, I suffered from severe acne, which improved a lot thanks to the Korean skin care I have been doing for the last few months ? this process also gained a huge response from my subscribers.
Some subscribers also suffer from racial discrimination. Basically, the makeup style of K-POP idols go best with the 'Asian' style, so when a person of another ethnicity covers these makeup styles they get negative feedback such as "Why do you imitate Asians?" and may get frustrated. In this social atmosphere, K-POP fans who are not of Asian descendant would like to try Korean style in real lives but tend to feel intimidated. I always try to cheer these people up, advising them "not to worry about how others may respond, and have self-confidence".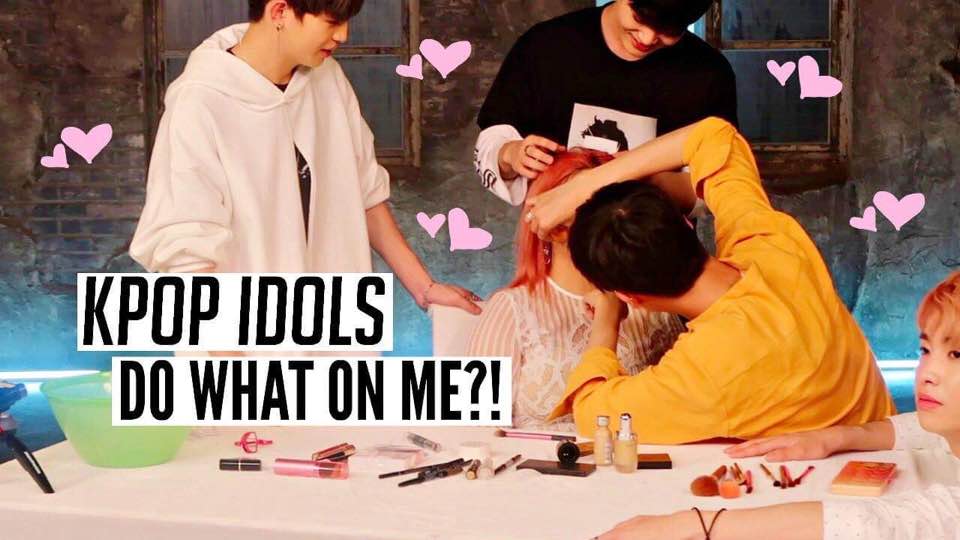 A scene from the makeup video filmed with K-POP boy group UP10TION ? Source: heyitsfeiii's YouTube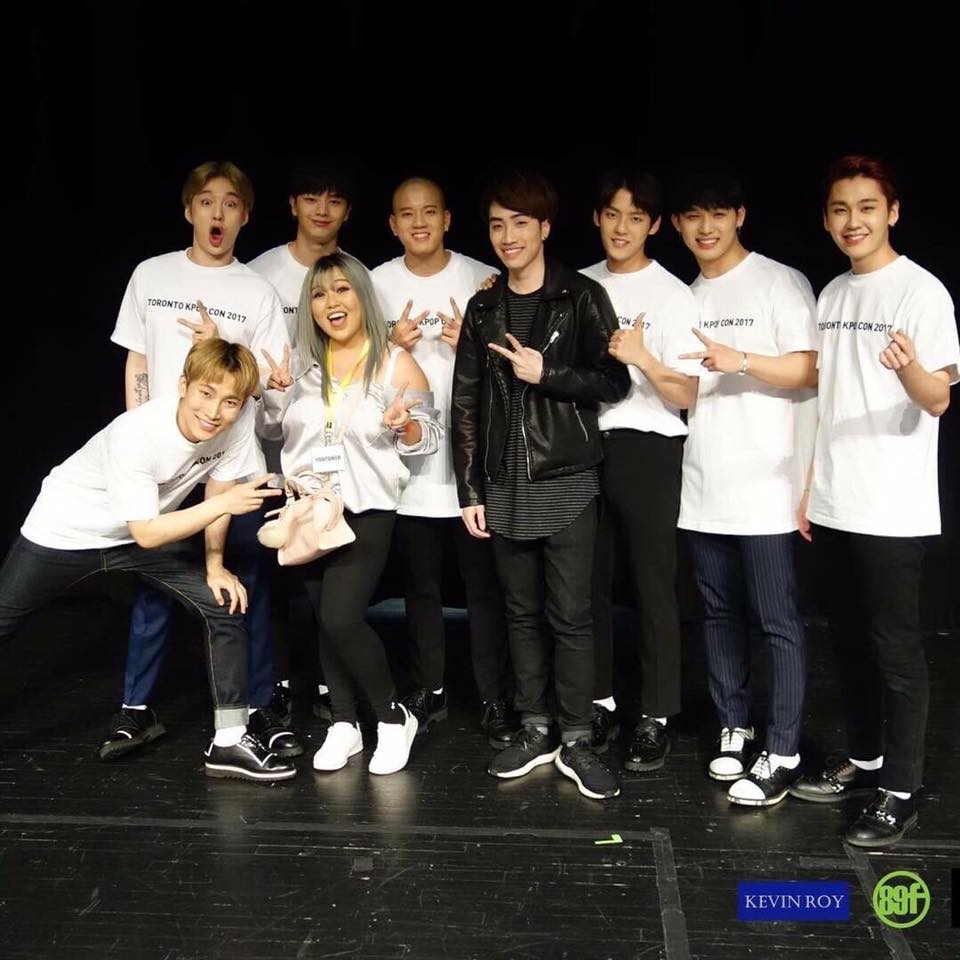 She bought many fans' envy by meeting BTOB in person at the KCON NY held in June ? Source: heyitsfeiii's Facebook
There is much buzz about the growing popularity of K-beauty in the US in the last few years. What is your opinion about this phenomenon as a K-beauty creator?
I agree that the presence of K-beauty was born as K-POP became popular. In particular, as K-POP spread in the US based on music videos and performance clips of music shows on YouTube, many Hallyu fans wanted to analyze and imitate those stars' fashion and makeup. Even in the US-based select shop 'Sephora' which dominates the global beauty market, K-beauty sections are available separately online as well as offline. Many Americans are interested in the clean, tender & younger-looking skin of Korean women and the makeup and style of Hallyu stars.
Unlike other ethnicities, Asian women, especially Korean women, look much younger than their actual age. While 'looking younger' has become the standard of global beauty, especially Americans have tried to find out the secret beyond why Korean women do not age. Then in 2012, Girls Generation made their guest appearance on CBS's "David Letterman Show", a famous American TV show, and K-beauty frenzy began. Looking at the lively and beautiful looks of Girls Generation, the popularity of Korean skin care products has skyrocketed, starting with mask packs (known as sheet masks overseas). Now, regardless of nationality, famous beauty YouTubers try to follow the Korean makeup trend by reviewing Korean brands' new products. I think K-beauty will grow more and more.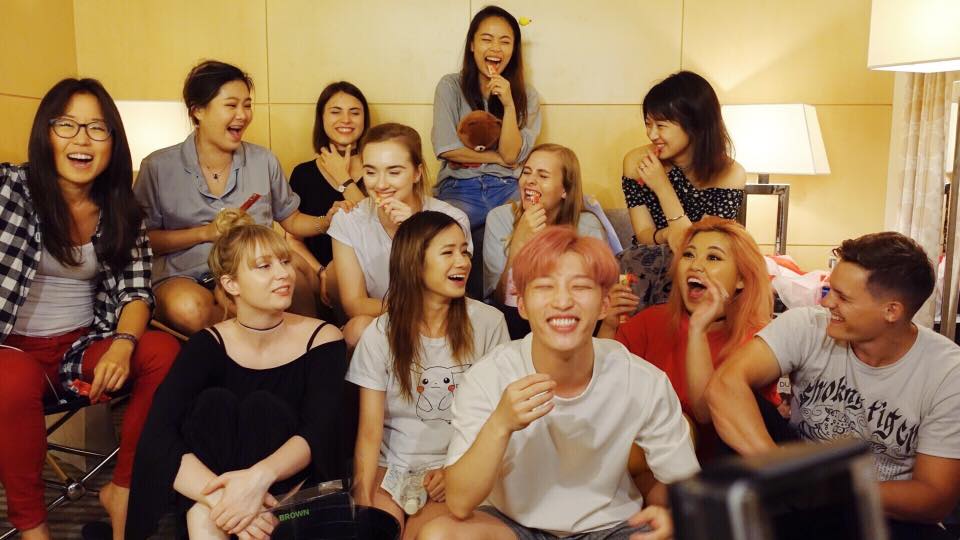 In July, heyitsfeiii visited Korea participating in the 'Korea Joa' project, interacting and networking with 15 fellow YouTubers ? Source: heyitsfeiii's Facebook
You defined yourself as a K-beauty creator. What are your future aspirations?
I would love to continue concentrating on K-beauty. I will try to influence other people positively as a full-time YouTuber, as I got beautiful through K-beauty. I also have a dream to introduce my own beauty products within 5 years. I would like to develop a lipstick or skin care product in cooperation with an existing brand rather than start everything from scratch.

name : Minju Kwon
profile : Chief Editor of webzine 'Hallyu Story'