Culture & Issue
HOME
> Hallyu insights >
Culture & Issue
Evolving entertainer agencies open the age of exploration for content
[등록일]2018-01-29
[조회] 1084
Entertainment companies are evolving. There is an old saying: the main business of entertainment companies is to discover and cultivate actors and singers. Entertainment companies are entering into various businesses ranging from restaurants to fashion, beauty, sports, and distribution. SM Entertainment (SM) and YG Entertainment (YG), the two leading companies of entertainment in Korea, are the pioneers of this evolution.

SM, who focused on cultivating idols and recording, in 2005 bought Dream Maker, a performance company, and directly undertook the planning and production of concerts by its singers. It has broadened the spectrum of idol-related businesses. Of course, synergies were created as the singers have become more active in their overseas activities as Hallyu is booming. SM has also acquired BT & I, a travel agency. Foreign fans visit many times to see idols' performances, so it is trying to create a linkage effect. In 2012, SM established "SM Culture & Content (C & C)" for management of actors and entertainers. In addition to celebrity management, it also took part in the production of movies, dramas, musicals, and entertainment programs. In 2015, it built a 6-story COEX artium in Samsung-dong, Seoul, where restaurants, beauty shops, and singers' MD shops were built. If you are a fan of SM artists, this is a place that you must visit. It also promoted the restaurant business. Not only that, SM established "SM Mobile Communications' for the purpose of game software development, internet advertisement business, character business, electronic payment settlement business, internet broadcasting business, thereby putting its hand in popular online and mobile businesses. Through mutual investment with IB Worldwide, the largest sports marketing company in Korea, it launched "Galaxia SM," expanding the scope of its business to sports.


A sacred place for fans of SM artists, "Coex SM Artium" ? Source: the homepage of SM artium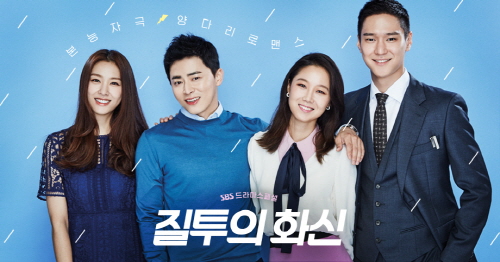 A television series produced by SM C&C <God of Jealousy> - Source: program homepage

It may seem reckless, but SM's goal of business expansion is clear. SM is creating an ecosystem called "SM Town." They want to create an environment where people of the world can enjoy SM when they become citizens of SM Town. It's similar to Apple's strategy of making its own proprietary ecosystem, producing both online and offline Apple enthusiasts. It is the same reason why SM entered the artificial intelligence business. SM co-founded AI Stars Limited in Hong Kong with ObEN, a California-based AI company. SM is working with Korea Creative Content Agency (KOCCA) to create futuristic content that combines artificial intelligence with music. They are constructing a system through which if you order an artificial intelligent speaker with a song that suits your taste, and the most suitable song among the myriad songs by SM singers is selected and output.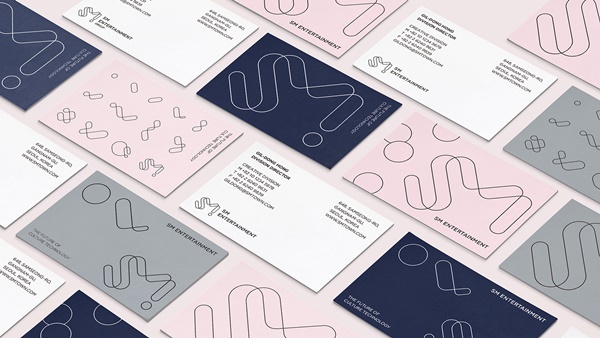 Recently, SM announced new a CI that reflects its future strategy. ? Source: SM Entertainment
YG is using a slightly different approach. Since its inception, YG has expanded its business into restaurants, cosmetics, golf, MD, models, and games. YG acquired YG Plus in order to diversify its business in 2014, and YG PLUS led the restaurant business and cosmetics business. It expanded its foreign brand business in countries such as Thailand, launched its cosmetics brand Moonshot, and entered the market in Gangnam Shinsegae, Myeongdong Lotte Young Plaza, and Lotte Duty Free following its entrance into the direct sales market in Samcheong-dong, Seoul. YG has also entered the Chinese market after entering stores in Malaysia (14) and Singapore (11) through the LVMH group editing shop "SeLa." In addition, they established a golf event and player management company, Ad Communication, as well as a model event agency and academy "YGKPLUS." It has also entered the fashion business through the young street casual fashion brand "Nonagon," a brand of "Natural Nine," which was co-founded with Samsung Cheil Industries. The company also launched a mobile game called "Jeonminchoshin" in partnership with China's Tencent.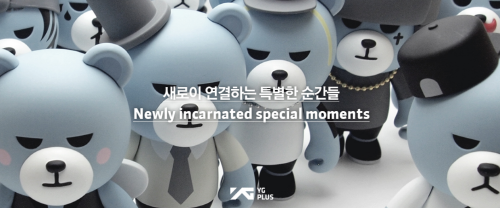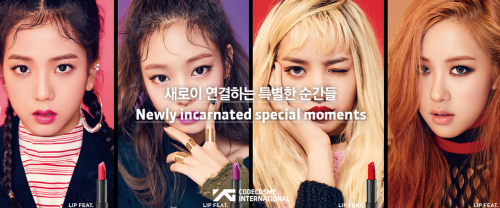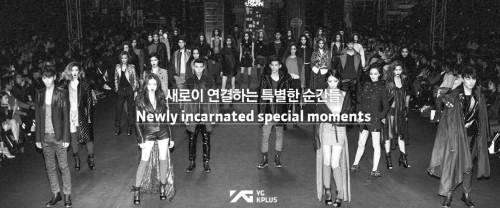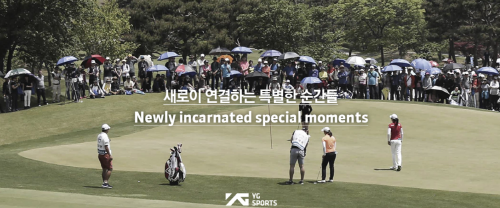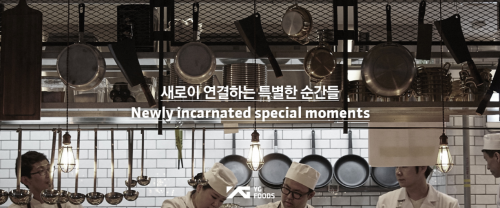 Various business fields in which YG Plus is involved ? Source: YG Plus homepage
YG's plan is to expand and offer more lifestyle offerings in the vein of the "Wannabe" fashion leader and based on YG singers including Big Bang's TOP who have emerged as global artists. If SM is like Apple that builds its own ecosystem, YG's way can be seen as similar to Android's approach of spreading its platform and expanding market dominance.

It is worth noting that while SM and YG had grown in size this way over the past decade, they are evolving in a different way in recent years. They are now engaging in a wider range of content production businesses. These companies have participated in a variety of content projects ranging from traditional music production to entertainment programs and drama productions. SM also was involved in film production for a while, but has since withdrawn from it.
In the era of single-media, multi-platform, Netflix, and other global streaming, these two companies are preparing to become strong players in both content and platform. SM produced with major shareholder Mystic Entertainment the Snowball Project. The "Snowball Project," involving singers such as Yoon Jong Shin, Park Jae Jung, Red Velvet, and Henry, gained more than 10 million views on Naver TV. YG has employed PD Han Dong Cheol, who has directed <Show Me Money> and <Produce 101>, to produce a new audition program. This program will be aired on JTBC. In addition to Han Dong-cheol PD, YG has also signed up with PDs who have directed <Radio Star>, <Genuine Man>, and <Infinite Challenge>. It has earnestly committed to working on the production of entertainment program. YG has led the expansion of lifestyle business and has conceived its own media platform as part of its entertainment strategy. This is in line with the tendency of YG's largest shareholder, Yang Hyun Suk. An old member of Seo Tai-ji and the Kids, Yang Hyun-suk made his solo debut and then went on to create a company of his own, Yanggun Production. Since then, he sometimes got into tense situations with broadcasters and news agencies. When he felt that he had been unfairly treated or pressured, he declared a boycott to the press or the broadcaster in question. For this reason, YG has made considerable efforts to have its own media platform. This is why YG's blogs, SNS, and official YouTube accounts actively provide news about its singers. By doing so, YG in long-term is seeking to become a leader of content and a media platform company.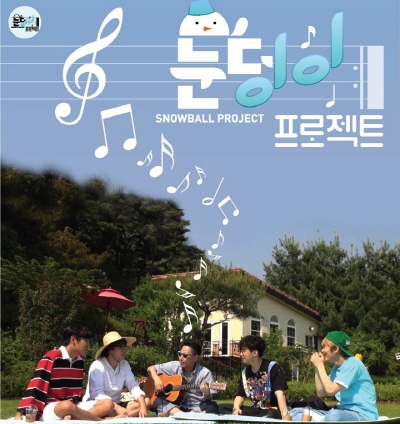 Web entertainment program co-produced by SM and Mystic <The Snowball Project> - Source: official post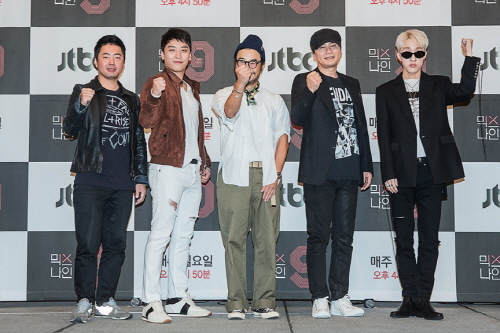 The production announcement of <Mix Nine> produced and aired, the program YG made with PD Han Dong Cheol ? Source: official homepage
In addition to SM and YG, JYP Entertainment and FNC are also diversifying their businesses, but they do not yet have a clear long-term strategy. JYP Entertainment has established JYP Pictures and is promoting a content production business involving dramas and movies. FNC plans to expand its business by starting FNC Global Training Center, a Chinese subsidiary.

The long-term strategies of SM, YG, and other promotional companies such as JYP and FNC differ not only because of the diversity of their singers but also because of the recent tension between South Korea and China after the implementation of THAAD. Companies that have received investment in China in advance and companies that have sought to receive long-term investment have been especially affected by this. The plans of other entertainment companies that have pursued business aimed at China or who sought to co-operate with China have been temporarily suspended or collapsed. This also changed how various portfolios are composed. A company's size also makes a major difference. Entertainment companies that have been listed are large and have received constant large investments, allowing them to plan and carry forward new portfolios.

Entertainment companies are likely to be reorganized with economies of scale going forward. Although the age of one-person media has begun, and it has become an era in which everyone can become an entertainer or a celebrity through SNS or YouTube. The influence of major companies is also expected to grow. Just like CJ E & M hiring internet VJs and YouTube stars and operating separate channels for them, it is likely that the major companies will take over the business of moving individual entertainers and celebrities to the mainstream.

Image 6: Beauty Creator "Ssinnim," who has about 1.3 million subscribers on YouTube, belongs to DIA TV of MCN of CJ E&M ? Source: the homepage of DIA TV
The entertainment and cultural industries usually precede the state of economy. The extra money flows first into entertainment and cultural industries, and if the economy is going through a hard time, that money goes out. In the past, KOSDAQ funds were introduced into the entertainment industry in the early 2000s, and various entertainment companies has gone through back-door listing. Filmmakers have gone through a similar path. 2006 was the peak of this period, and after 2007, the bubble started to burst. There is a similar trend in the last two to three years. IT funds flowed into entertainment and culture business. Listings of entertainment companies increased. A large amount of Chinese funds was introduced. Drama, film, and idol productions increased. Such phenomenon is being reduced as Chinese funds are beginning to be blocked. IT funds are also flowing out. Beginning from the next year, the productions of high-quality content may decrease. If this phenomenon continues, it is likely that the market would be reorganized based on large major companies. Although one-person medias and YouTube stars are still popular, they will probably align themselves with major agencies in order to secure stable incomes.

The influences of representative Korean companies such as SM and YG are gradually expanding beyond Korea to Asian countries. The influences are far reaching, from K-Pop stars, actors, and entertainers to the production of content such as entertainment programs and films and to the expansion of the platform.

This move is different from that of entertainment companies in America and Japan, which have large entertainment industries. Unlike companies in the U.S., and Japan, which are specialized according to fields, Korean companies are growing into comprehensive entertainment companies. The overall size of the industry is small, but the prospects are bright, as major organizers are carrying out comprehensive planning and building production capabilities. Currently, the global entertainment companies are jumping into streaming services with original dramas and film productions, such as Amazon and Google, following Netflix.

This is the age of exploration of content production. The value of the companies that have content will rise further. Netflix's efforts to secure Korean content is not aimed at the Korean market but are aimed at the Hallyu market.

The way in which entertainment companies that lead Hallyu will adapt to this age of global content exploration with their diverse visions, and planning and production capabilities will have an important effect on post-Hallyu.

name : Hyung-Hwa Chun
profile : 'Money Today' reporter