KOFICE NEWS
HOME
> About us >
KOFICE NEWS
Article view
Title
Hallyu Fashion Poised for Indonesian Market, KOFICE hosts <2017 Global Fashion Mentorship>
No
106
Inquiry
336
Date
2017.06.22
The Korea Foundation for International Culture Exchange (Directed by Kwak Young-jin) hosts the <2017 Global Fashion Mentorship> at the <Young Creator Indonesia Fashion Institute (YCIFI)>, an institute established after the approval of both the Korean and Indonesian government, inside the Bandung Institute of Technology from May 19th to 23rd.
<Global Fashion Mentorship> is an official YCIFI program planned to help fledgling designers of Indonesia launch their own fashion brand with the help of top designers, such as Kwon Moon-soo, Hong Hye-jin, and Aguste Susatrio, from Korea and Indonesia.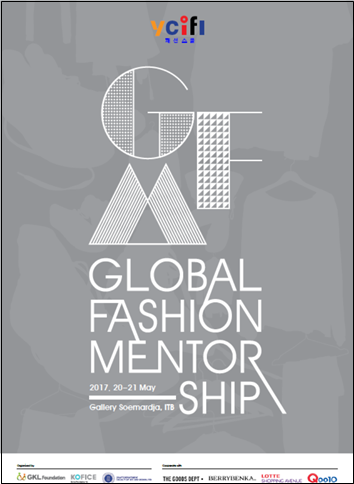 1:1 Business Meetings, Contracts for New Brands, and Discovering New Designers
The first <Global Fashion Mentorship>, held last year, launched eight new brands and hosted a fashion show with the Jakarta Fashion Week, helping YCIFI become a fashion network hub as well as a top-notch designer school in Indonesia.
For this year's program, eight buyers and MDs for major fashion distribution companies in Indonesia, including Tuty Cholid, a designer from Jakarta that entered foreign markets by specializing in clothes for female Muslims, Cynthia Wirjodo, a creative director for global brand TheGoodsdept, Meita Kumaladewi, a general fashion manager for multiplex shopping mall 'Lotte Shopping Avenue', and Anita Sari, a fashion MD for open market Q10, joined <Global Fashion Mentorship> as "special mentors," gaining a lot of local attention.
The special mentors tutored 100 young fashion designers, including 60 designers with personal brands that graduated YCIFI, along with "Global Fashion Mentors" Korean designer Kwon Moon-soo, Hong Hye-jin, DCG creative director Jeon Hyo-jin, and Cho Ah-young of WIZWID.
Young designers of YCIFI learned strategies and methods on how to find larger markets abroad through lectures, seminars for specific areas of expertise, and personal tutoring. Indonesian designers were excited about the 1:1 business meetings, as they could even promote product contracts to many of the Indonesian fashion buyers and MDs participating in this event.
Korean mentors are expected to build a strong foundation in Indonesia, as they gained new momentum for entering the Indonesian market while making useful personal connections.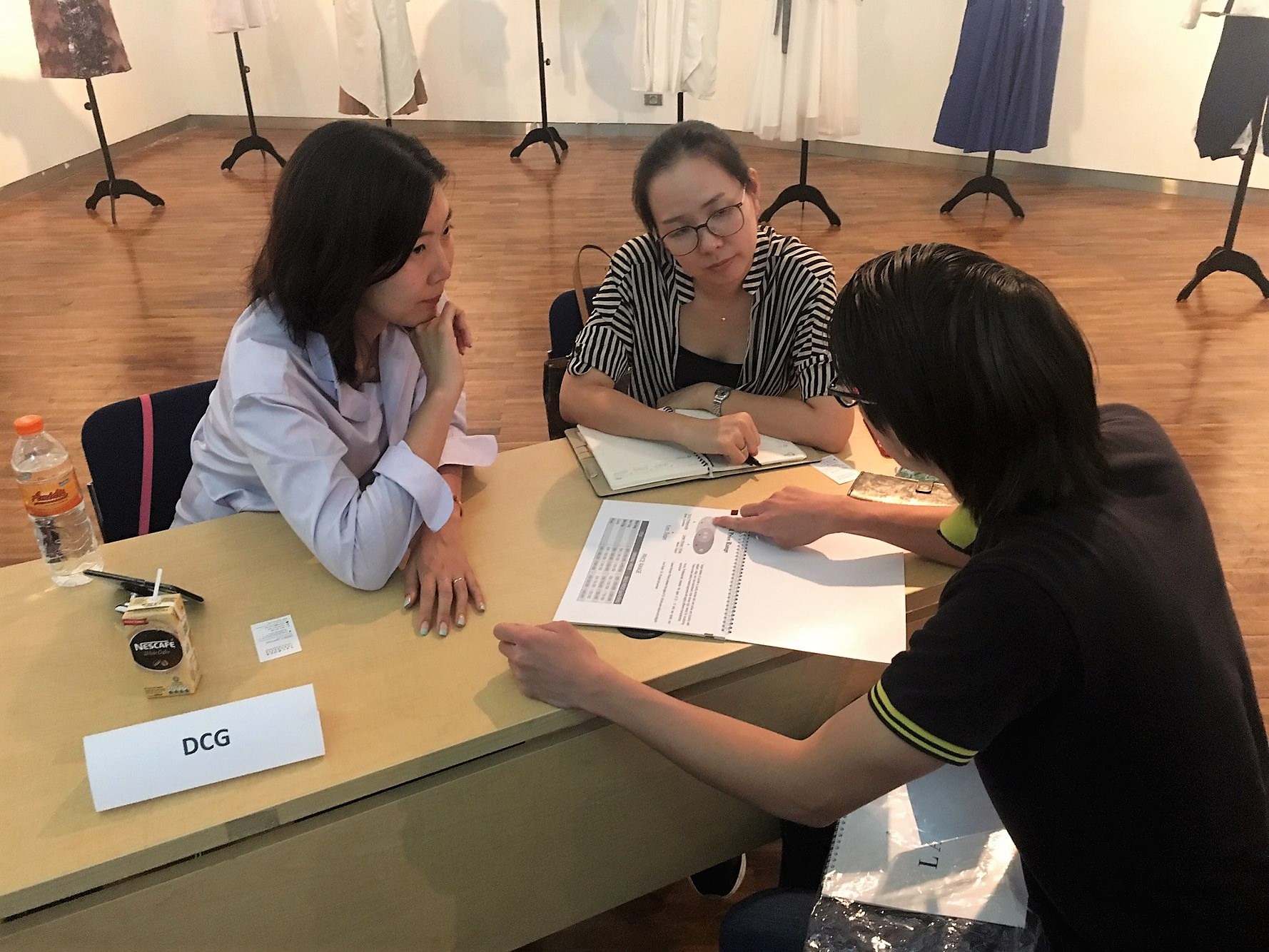 YCIFI, a Fashion School Approved by the Korean and Indonesian Government, Is Expected to Become a Hub for the Fashion Business Industry
The Bandung local government, an innovative city that leads the youth culture in Indonesia, was also interested in the <Global Fashion Mentorship>. Atalia Praratya, a representative of the Fashion Culture Committee and the wife of Bandung's mayor Ridwan Kamil, joined <Global Fashion Mentorship> as a consultant. The Mayor and his wife are famous for their love of Korea, as they proudly call themselves supporters of Korea on SNS.
<Global Fashion Mentorship> was introduced in major media including Kompas, one of the biggest newspapers in the west of Java province. It was also broadcast live on online media, such as Explore Bandung (Followed by half a million people), that are influential to the Bandung youth.
Kahfiati Kahdar, a professor of the Bandung Institute of Technology and a local director of <Global Fashion Mentorship>, said "The YCIFI project is becoming a new model of cultural exchange between nations as the public sector, private sector, and schools of each nation are closely collaborating." He also hoped that the project will "help not only Indonesian designers to stand on their own feet, but also help cultural industries of both nations to develop."
YCIFI is co-managed by the Korea Foundation for International Culture Exchange, GKL foundation, and College of Art and Design of Bandung Institute of Technology, and it is the first fashion school authorized by both the Korean and Indonesian government.