KOFICE NEWS
HOME
> About us >
KOFICE NEWS
Article view
Title
A Turning Point in China's Cultural Embargo on Korea; Promoting the 'Good Hallyu' Project to Socially Contribute in China with NCT DREAM
No
107
Inquiry
320
Date
2017.06.22
The Korea Foundation for International Culture Exchange and the CJ group co-hosted the 'Good Hallyu Public-Private Partnership Project' at Nanjing, China from May 23rd to 26th.
The foundation has supported the 'Good Hallyu Public-Private Partnership Project' through collaborating with CJ Group, the Korea-China Amity Association, and the China Amity and Peace Fund since 2012 to promote international cultural exchange within the private sector. The purpose of this project is to offer socially marginalized children overseas a chance to enjoy cultural content, while promoting the image of Korea by expanding cultural exchange between the two countries.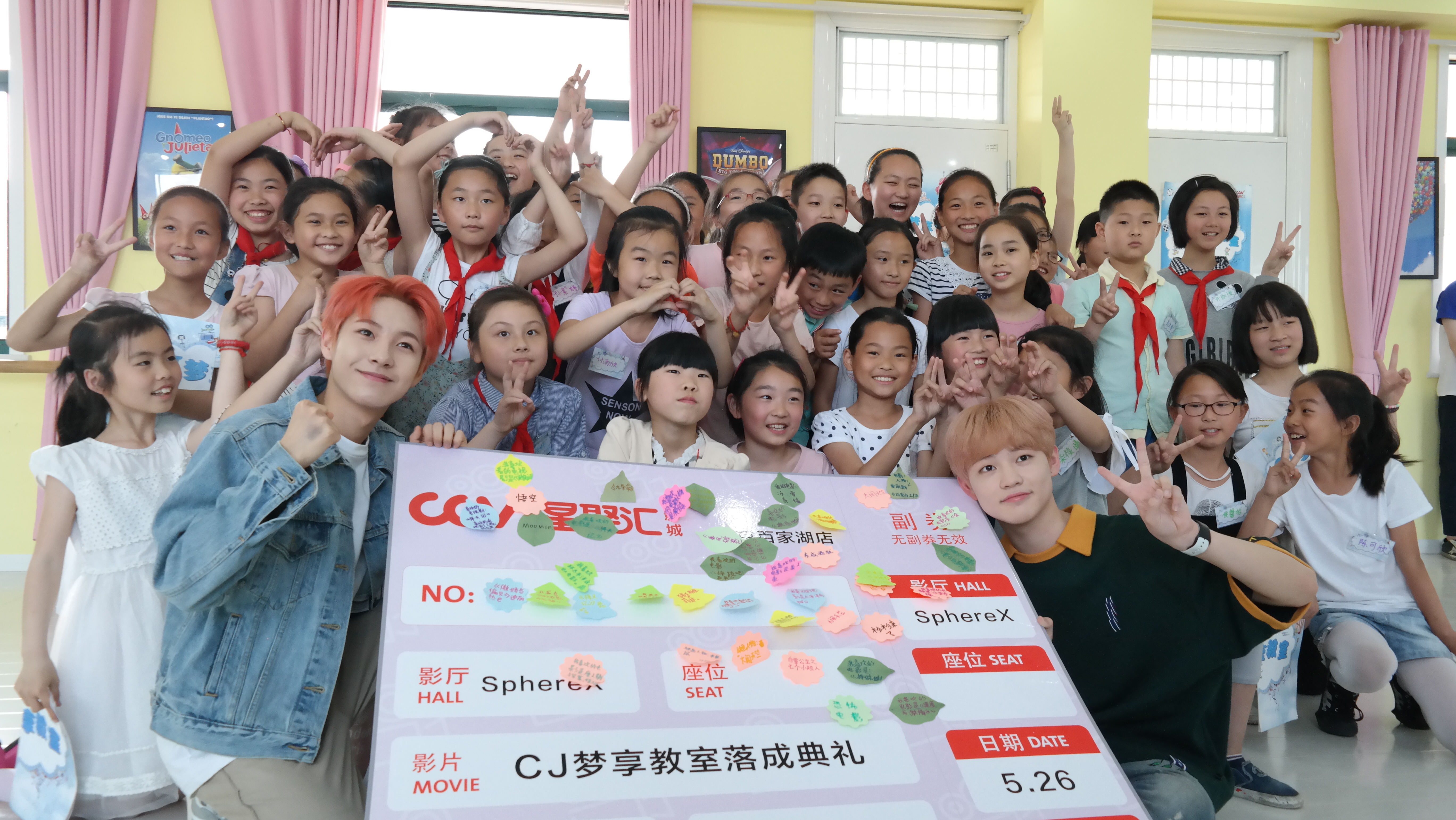 NCT DREAM of SM Participates to Bring Hope to Chinese Children
From May 23rd to 26th, the foundation held the 'CJ Dream Raising School' in Inlonghuawon elementary school and Chinhuaije 2 Experimental Elementary School in Nanjing while improving school facilities for students. It offered schools an environment to experience Hallyu content firsthand by providing multimedia equipment, Korean animation, and K-Pop content.
Chenle and Renjun of NCT DREAM, the Chinese members who trained in Korea to become singers, participated in the 'CJ Dream Raising School', sending a message of hope and dreams through K-Pop. Chinese major media brought a great deal of attention to the event as TenCent and Jiangsu Television broadcasted the event live.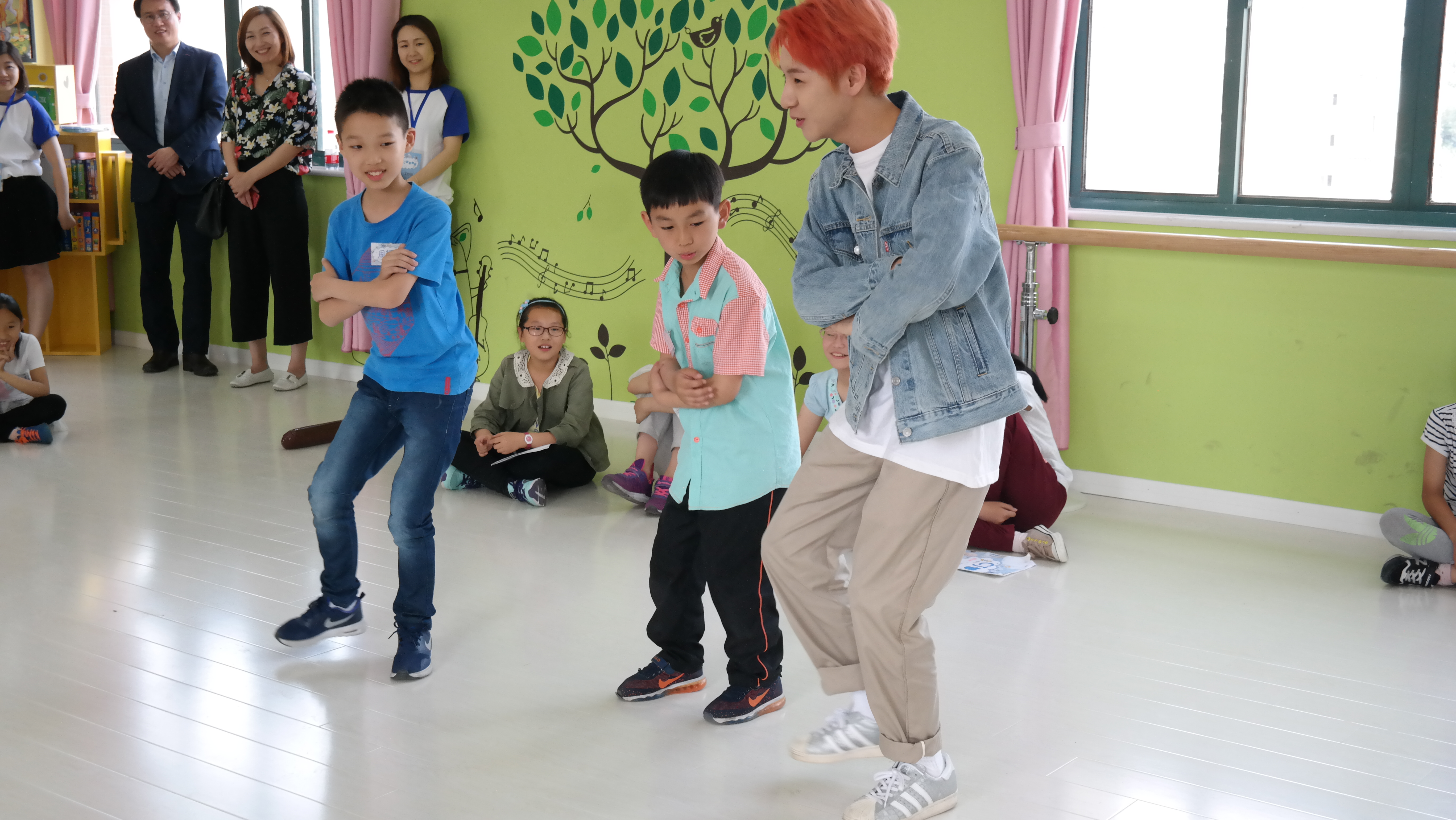 From May 23rd to 24th, there were dancing and K-Pop singing classes for children, followed by diverse and socially supportive activities such as drawing and making Dream Trees. The children also experienced the unforgettable moment of watching a movie for the first time in their lives.
Providing a Turning Point for the restricted Korean-Chinese Relation through Social Contribution
Kim Deok-joong, the director of Korea Foundation for International Culture Exchange said that, "the 'Good Hallyu' project is a successful Public-Private Partnership project in which affiliated private firms socially contribute under the government's policy for the goal of promoting the sustainable expansion of Hallyu." He also hoped that "Social aid to China today could be a turning point for Korean-Chinese relations that hit a gridlock due to the recent Chinese embargo on Korean content."
A public official for Jiangsu Province said "The 'CJ Dream Raising Class' was a great opportunity for children to build their artistic talents and form a good image of Korea." He also mentioned that, "Children who gained a positive image of Korea will promote a bright future for Korean-Chinese relations."
The foundation has broadened 'Good Hallyu', which could benefit both the local society and Korea through collaborating with various private firms since 2012.