KOFICE NEWS
HOME
> About us >
KOFICE NEWS
Article view
Title
Global Youth 'Outlookie', falls into rural food table.
No
109
Inquiry
278
Date
2017.07.17
About 100 global youths from 19 nations with different skin colors and languages experienced Korean farming by harvesting sweet pumpkins and picking green chili peppers. The tables of abundant rural food and makgeolli made by the elders of the villages was an especially special wonderful gift for the participants who were used to life in Korean cities.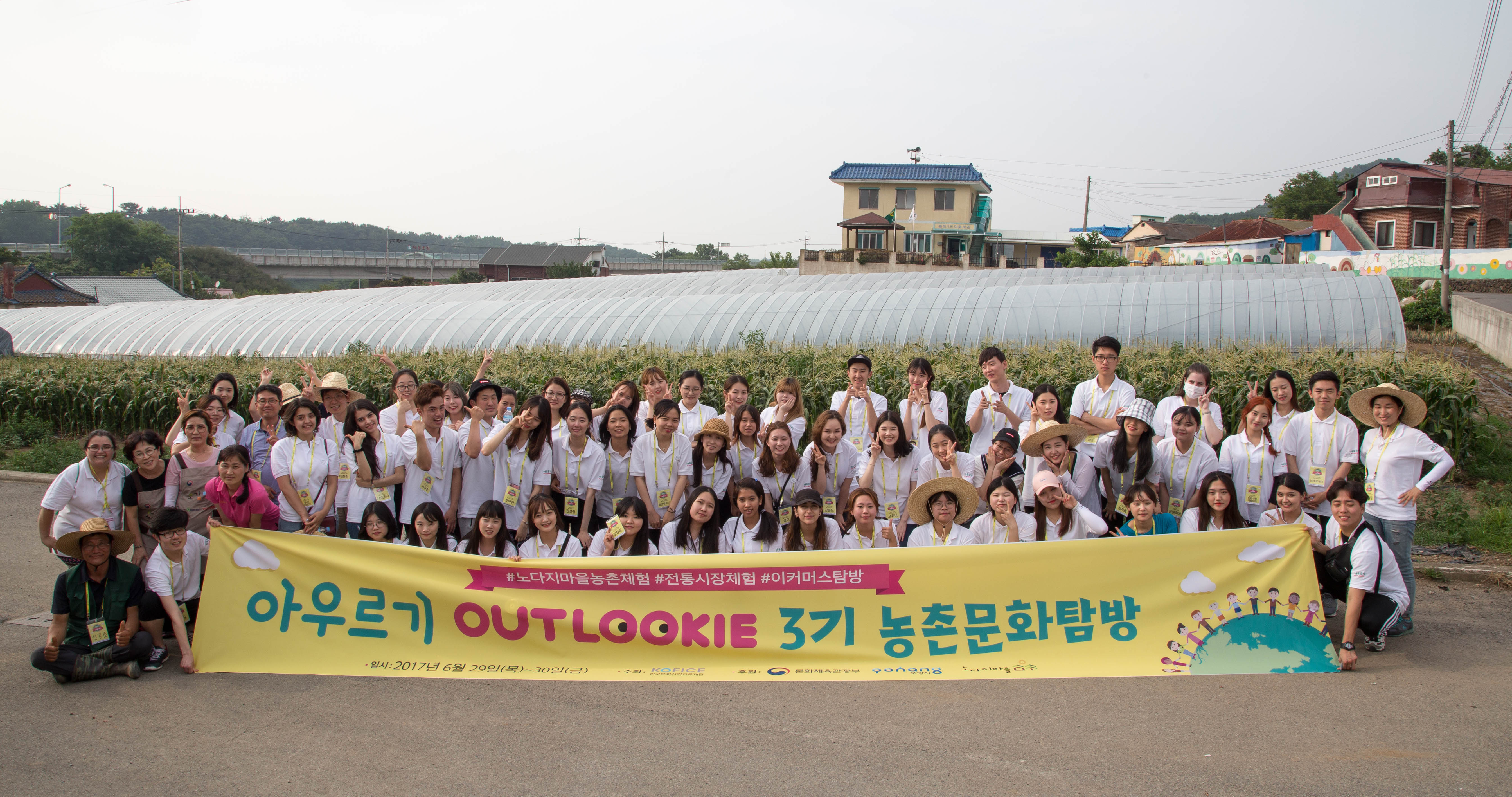 Outlookie—a community of foreign students in Korea, run by the Ministry of Culture, Sports, and Tourism and the Korea Foundation for International culture Exchange held volunteer activities for rural communities in "Nodaji Village," a green farming area in Pohang for two days from June 29th to June 30th.
In this trip, 'Outlookie' members, who are familiar with Korean urban culture, experienced Korean farming by visiting rural areas and harvesting agricultural products.
This activity was not only provided the farming experience, but it was also brought attention to the issue of lack of farmers in rural areas. There was also meaningful interaction between urban-rural areas and different generations as Outlookie communicated with the residents of the villages. The participants held a meaningful ceremony for local residents by holding a stir-fired rice cake cooking competition with the agricultural products they harvested.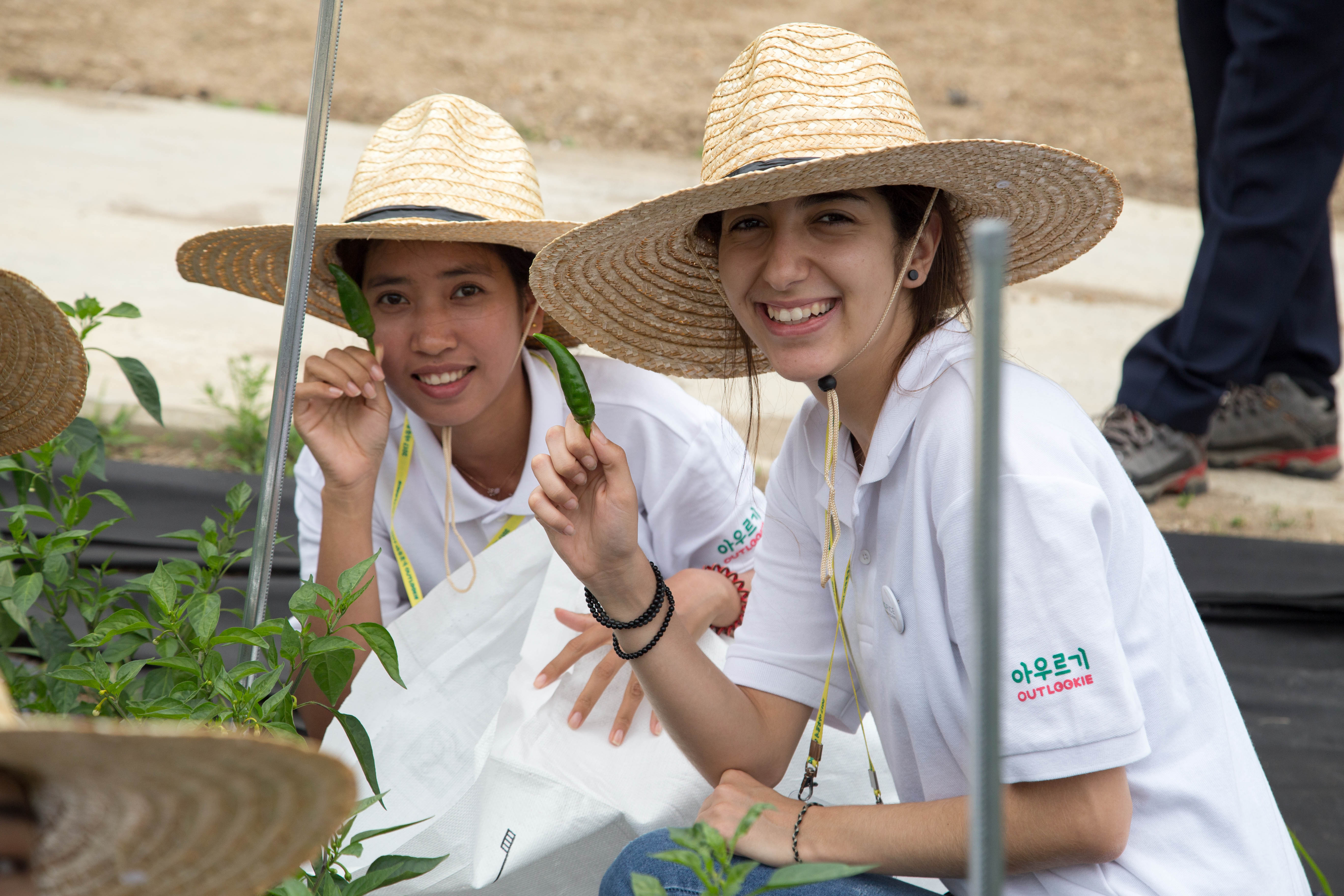 The members posted environment-friendly agricultural products of 'Nodaji Village' and information on Pohang and other areas on SNS, acting as public relations ambassadors who made Korean food and various attractions of Pohang known to their family and friends in their home countries as well as Korea.