KOFICE NEWS
HOME
> About us >
KOFICE NEWS
Article view
Title
The power of K-POP raises excitement all over UK… 'Feel Korea' hugely successful gathering 6,000 local fans
No
111
Inquiry
341
Date
2017.08.16
The curtain of『2017 Feel Korea in London』hosted by KOFICE and the Korean Culture Institute in England & sponsored by the Ministry of Culture, Sports and Travel as well as Korea Visit Committee, fell in London UK, marking its finale with performance of star K-POP artists such as Highlight, EXID, KNK and SNUPER.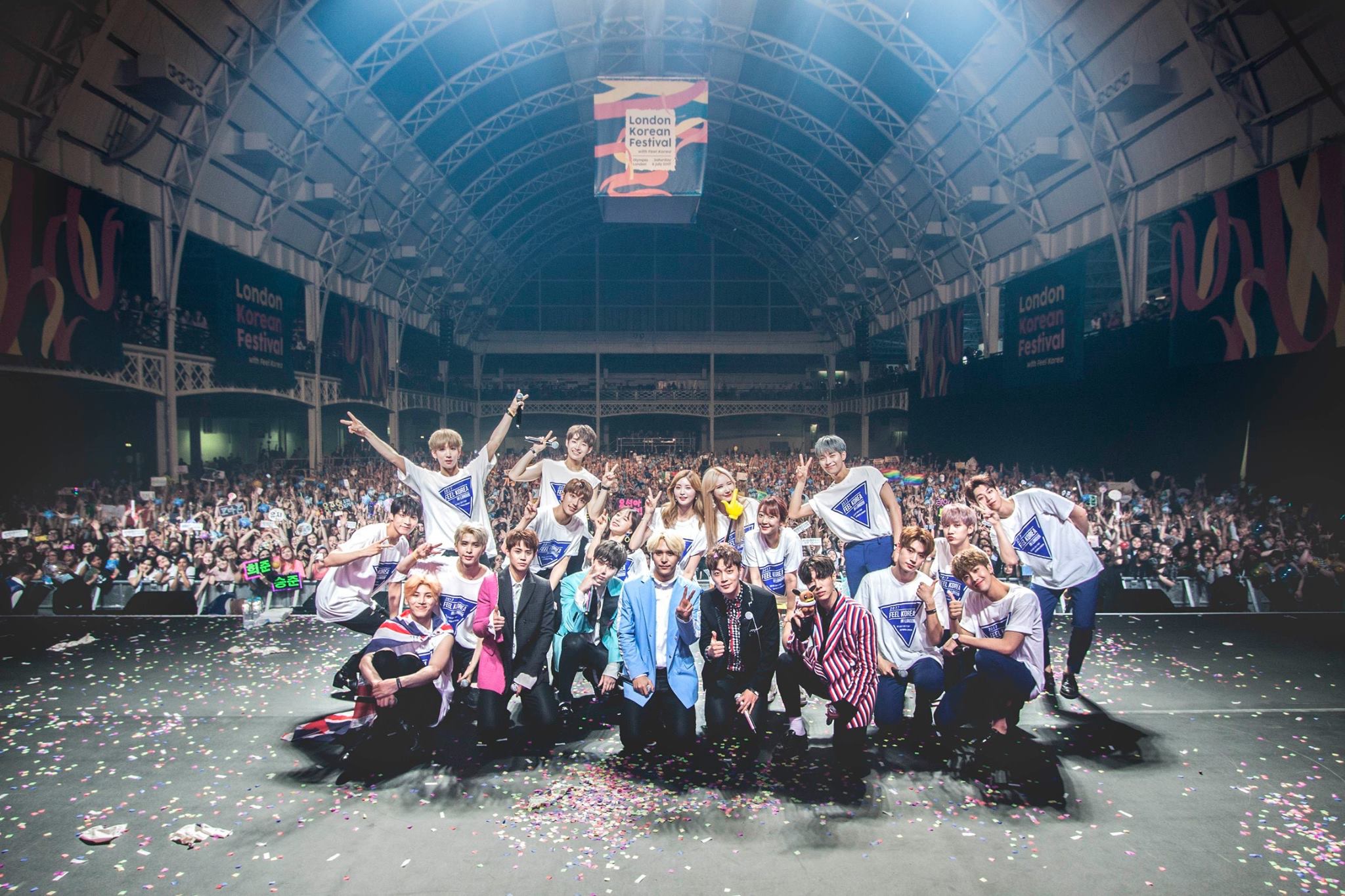 The representative composite Korean culture festival 'Feel Korea', which was hosted for 2 days (August 7~8) in the full size convention hall Olympia London located in London, opened with the performance celebrating the 'London Korean Festival', the opening event of the 'Korea-UK Year of Interaction'. The festival was hugely successful – the free event of Part 1 including promotional booth of Pyeongchang Winter Olympics, Hallyu contents booth and K-food experience booth gathered 15,000 visitors, and 6,000 fans participated in the succeeding Feel Korea main performance.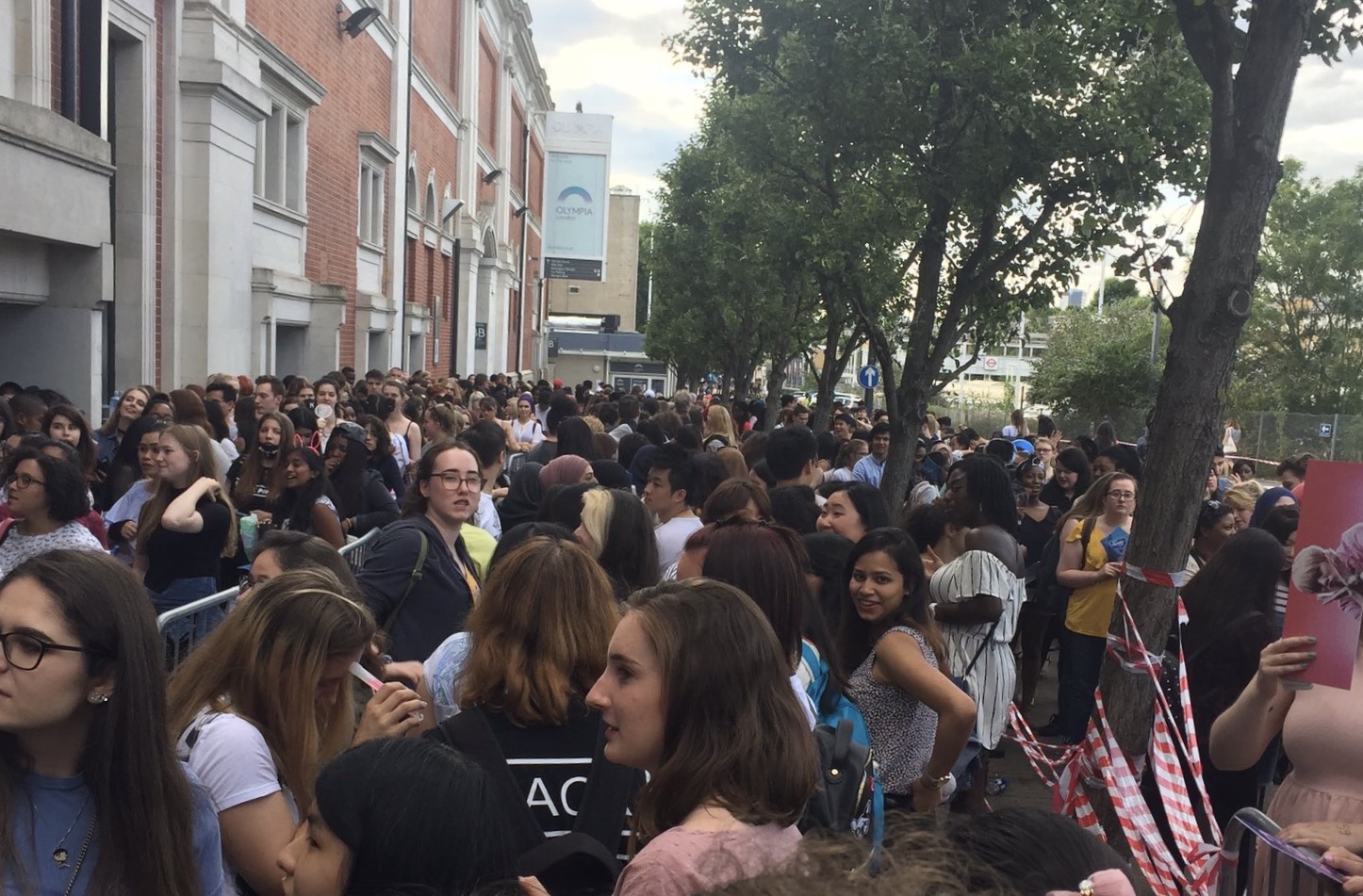 Fans lining up for entrance
In particular, this 'Feel Korea' concert received huge expectation from local fans who have been longing for a K-POP concert, which showed through the high number of views for the teaser clip published on the online platform VIKI. From early in the morning, fans from all over the Europe such as London, Scotland, Netherlands and Italy lined up in front of the performance venue. As soon as the entrance was opened at 11AM, the K-POP booth which was prepared jointly by KOFICE and KOCCA (Korea Creative Content Agency), was filled with fans who came for the signed T-shirts & CD by the 'Feel Korea' performers and cheering goods.
When the main performance started at 8PM with the announcement of the『2017 Feel Korea in London』by the 3 MCs (Hani of EXID, British YouTube stars Joen and Dan), the hall was filled with cheers and screams of joy. 6,000 fans waved the 'Feel Korea' cheering fan calling the performers' names when the K-POP teams on stage including Highlight, EXID, KNK and SNUPER were introduced with video clips.
Artists enchanted the audience singing their hit songs, and UK fans responded enthusiastically singing along the Korean lyrics that they have been practicing for this day. Also, each team presented a special stage with unique meanings that deeply moved the local fans' minds. Hyerin of EXID sang 'You Raise Me Up' to console the UK people who have suffered due to recent terror attacks, touching the hearts of local fans and bringing tears to their eyes. When KNK sang the UK hit pop number 'Thinking out loud', fans cheered and applauded in joy. SNUPER invited a fan onto the stage and sang a sweet serenade for her, giving her an unforgettable memory of the night.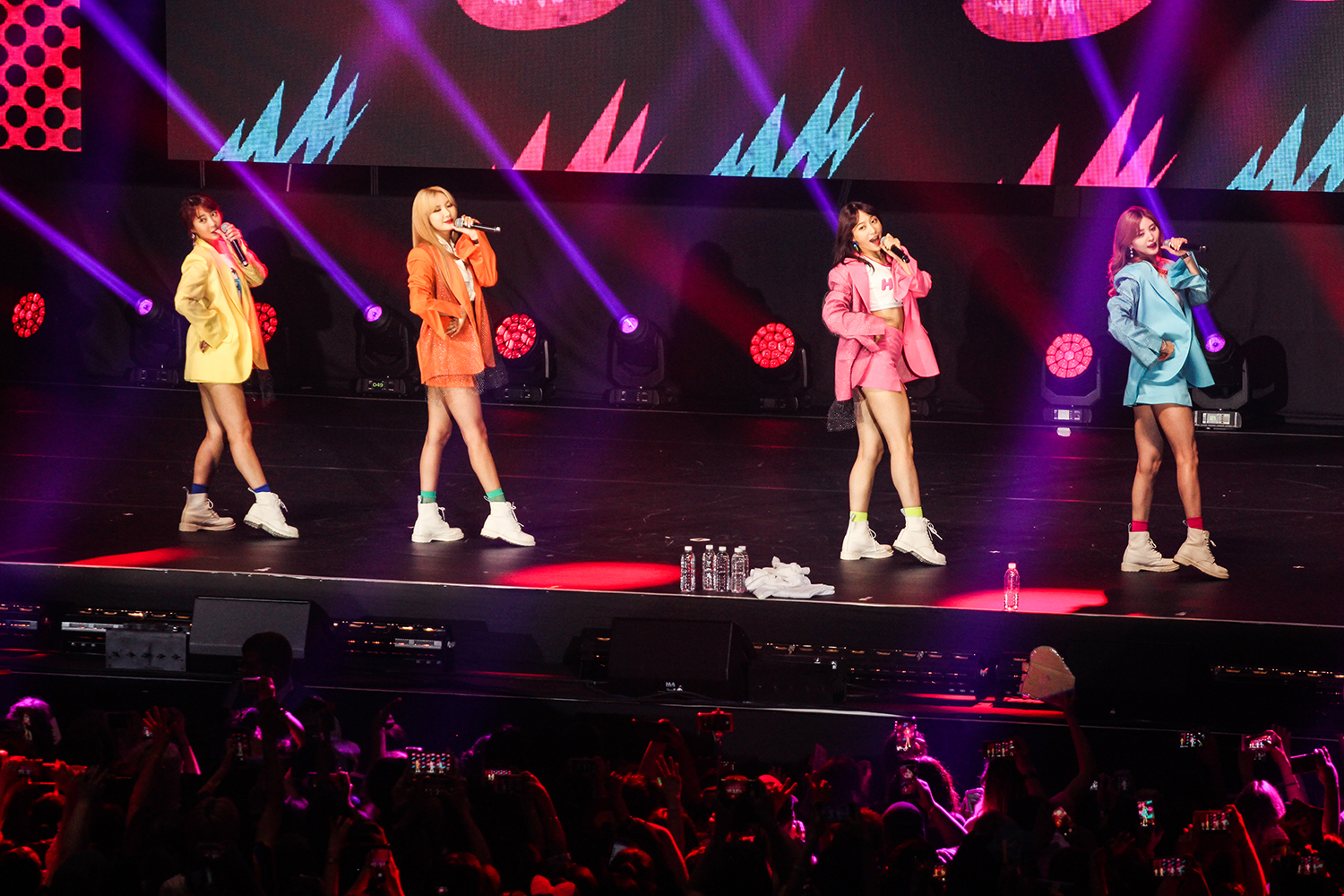 EXID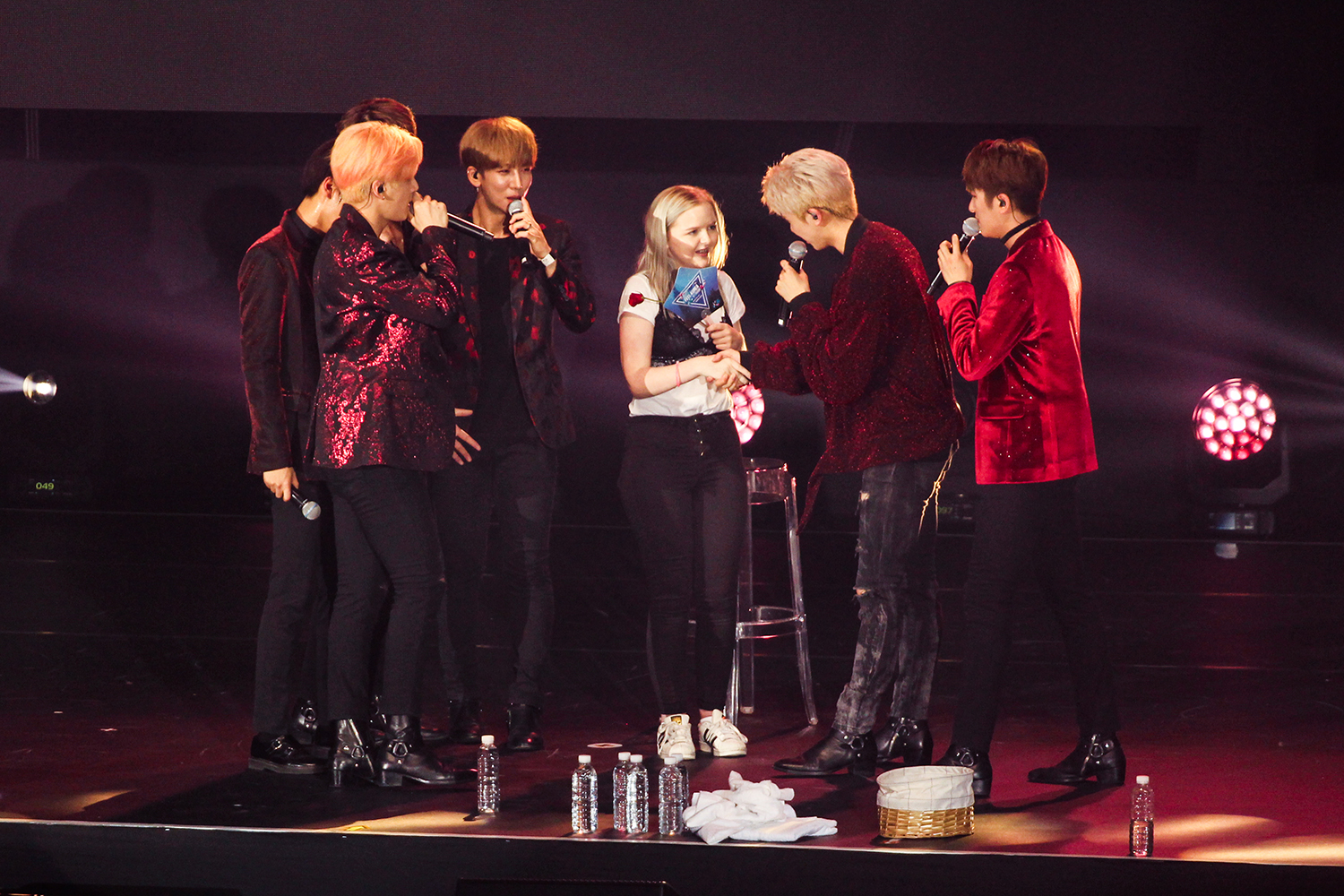 SNUPER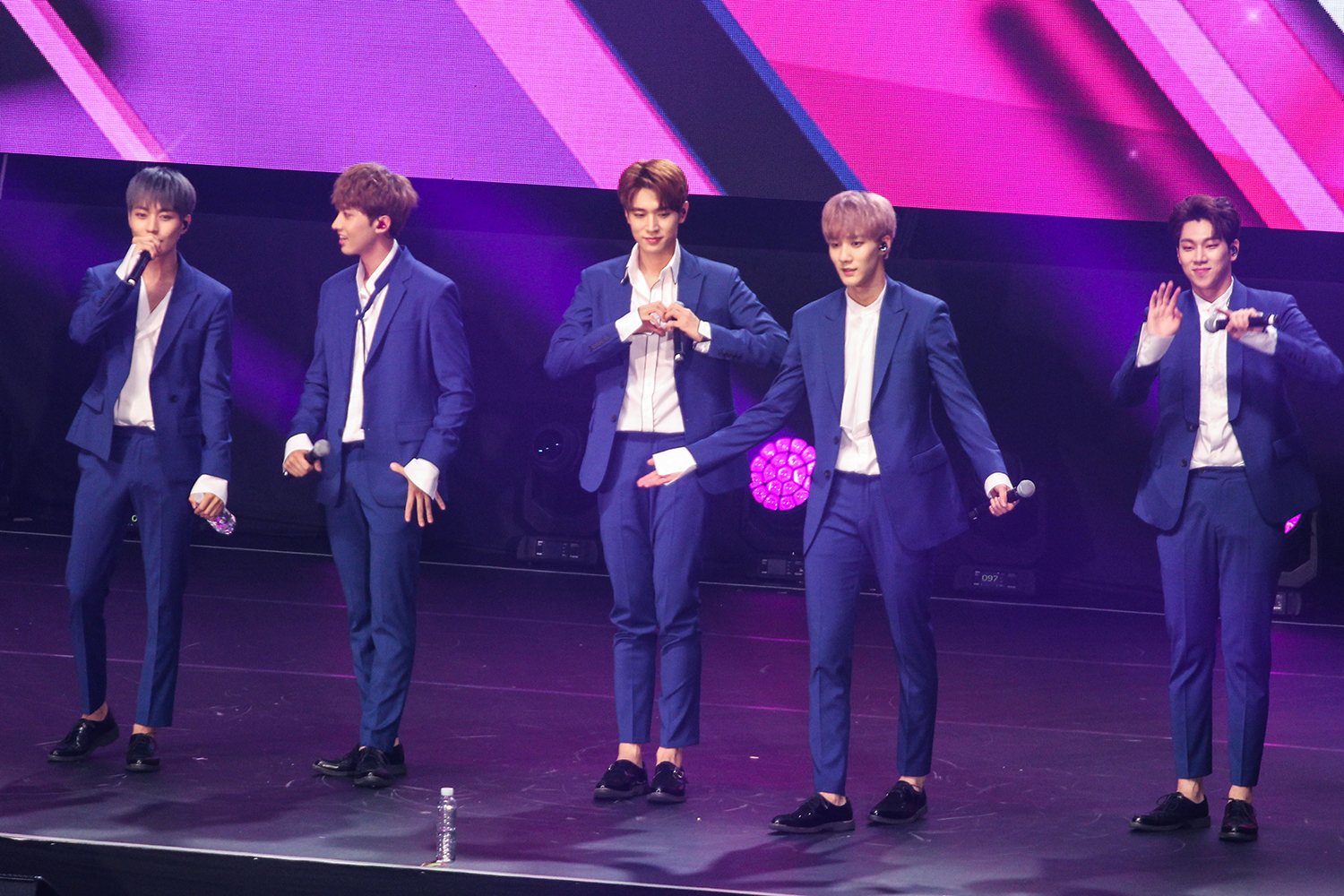 KNK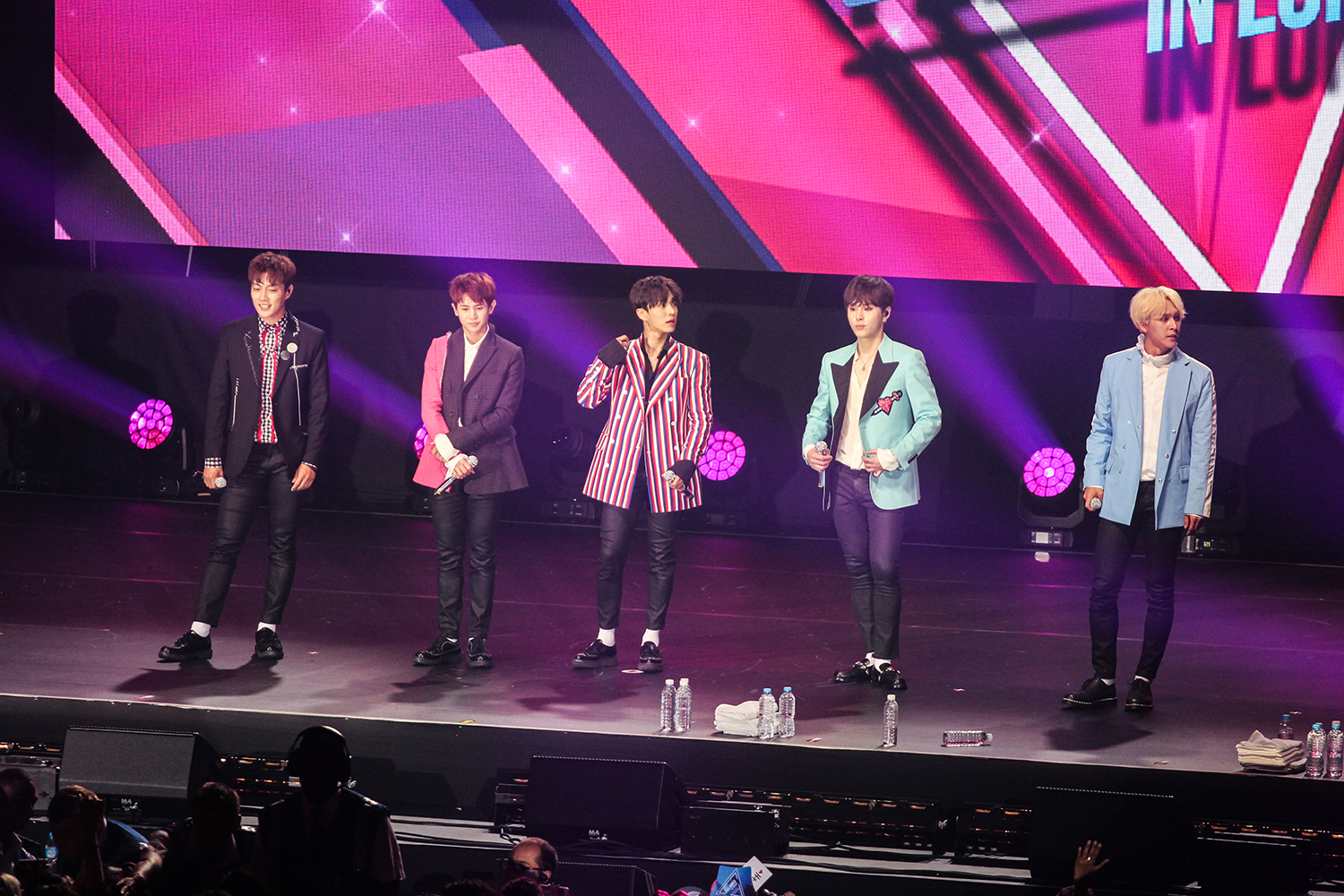 HIGHLIGHT

Following the heated performance by EXID, which created a scene of thousands of fans dancing along their hit number 'Up and Down', the day's final stage was dominated by the group Highlight who have visited the UK for the past 6 years since 2011. They moved the local fans minds performing not only with new tracks such as 'Don't frown' & 'Calling you', but also past hit numbers such as 'It's a beautiful night' that recreated memories of the past. UK fans prepared a banner saying 'We will always walk beside you' in Korean and waved it during Highlight's performance, expressing their unchanged love and support for the group.
The atmosphere peaked when the 4 teams re-appeared on stage responding to the fans' chant for encore. Hit tracks of each team were performed in a row, accompanied by visual effects such as big size balloons, flower petals and colorful fireworks. Fans and performers waved to each other, finding it hard to say goodbye. After the performance, many local fans expressed their joy that they felt on that day ("I'm still feeling the thrill that I felt that day", "Such an unforgettable memory", "Seeing those 4 teams in UK was like a dream") on Feel Korea's SNS.
Meanwhile, on August 7, a day before the main performance, various events provided the opportunity for local fans, social minorities and Hallyu artists to interact with each other crossing borders. EXID, which delivered a donation fund to a disabled child support facility in London, enlightened the place taking pictures with the children in the facility, making t-shirts and playing in the playroom together. A facility worker expressed his gratitude by saying, "Meeting with Hallyu stars will be remembered by the children as a special memory. Also, it will be a great help for future charity funding.' On that day, EXID member Hani posted pictures taken at the facility along with the message "Thank you for the good memories :)" on her SNS.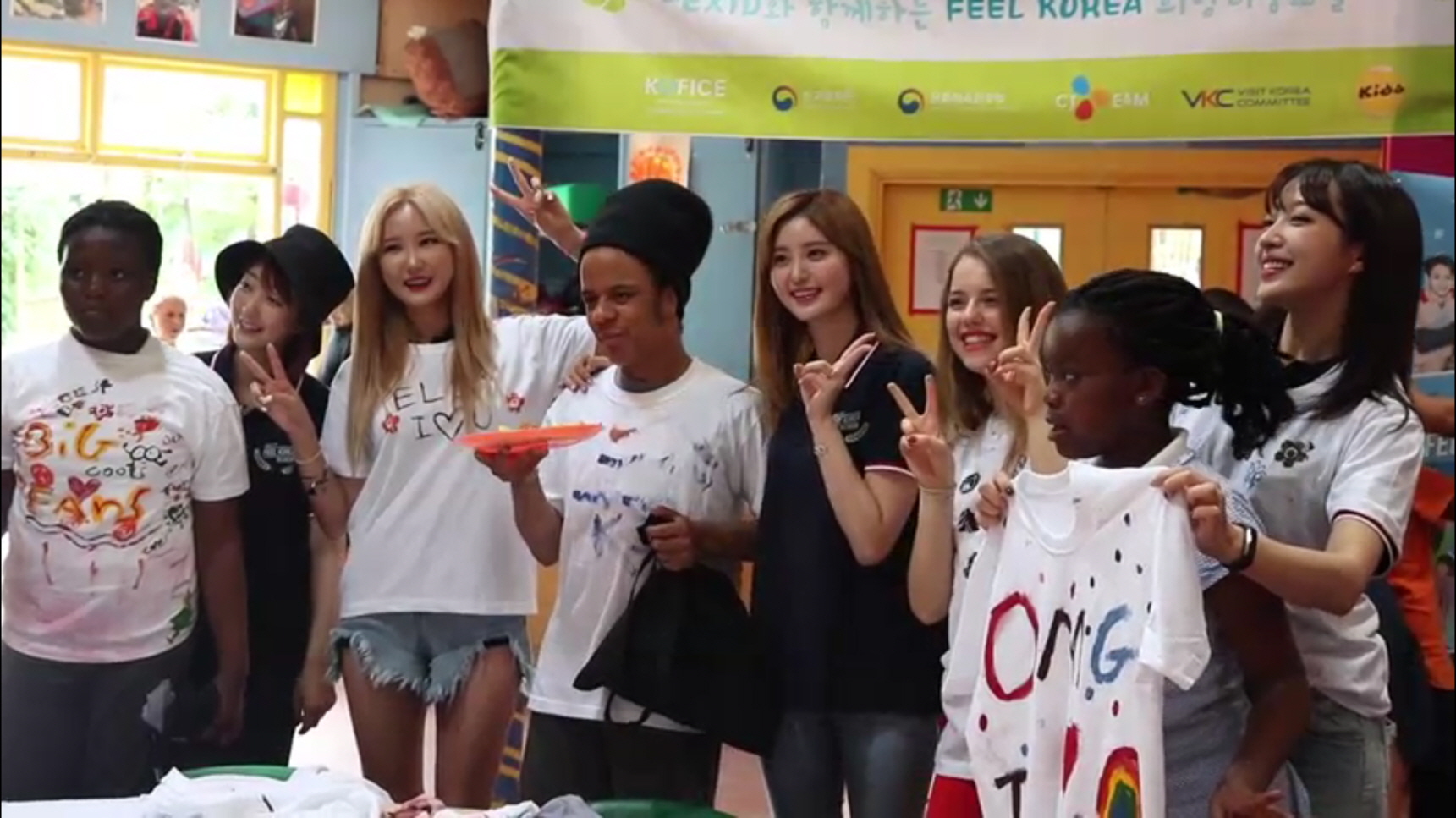 SNUPER hosted a free dance lesson for UK fans. Those who won the ticket making it through a competition so fierce that all vacancies were filled within 2 hours, couldn't help the big smile coming up their faces when they received signed CDs in the surprise event by SNUPER. Also the UK K-POP cover dance community 'LoKo' that co-hosted the dance lesson event with SNUPER presented a collaborative stage with SNUPER on the Feel Korea concert, receiving a cheerful applause from local fans. Members of LoKo said, "All members had tears of joy after the stage – through this event we could feel how boundaries between countries could be broken down with the power of the culture. We are so grateful for this opportunity given to UK K-POP fans."
'Feel Korea', which announced the revival of the Hallyu within Europe starting in UK, will visit various countries to continue cultural exchange and interaction. KOFICE chairman Kwak Youngjin said, "Nowadays, we need to have respect for the cultures of other countries, contribute to the local community, and nurture mutual reciprocal exchange through sharing and sympathy. We will expand 'Feel Korea' to more countries in order to raise local interest for Korean culture and make it the leverage to lead the co-existence and cooperation between Korea and the counterpart country."
---
"Through 'Feel Korea in London', we came to realize how important cultural exchange is"
Interview with the leader of the K-POP dance crew LoKo
In 2011, Brits who covered K-POP dance as a hobby gathered following the lead of Tammy Jane Mejia and founded the London K-POP dance workshop group LoKo. Their passionate hobby has been going on for 6 years, and over time Loko developed into a famous crew who perform at numerous Hallyu events and get support from many Hallyu fans. In this interview, LoKo crew who performed on a collaborative dance stage on 'Feel Korea in London' with SNUPER speak about their thoughts and feelings of the event.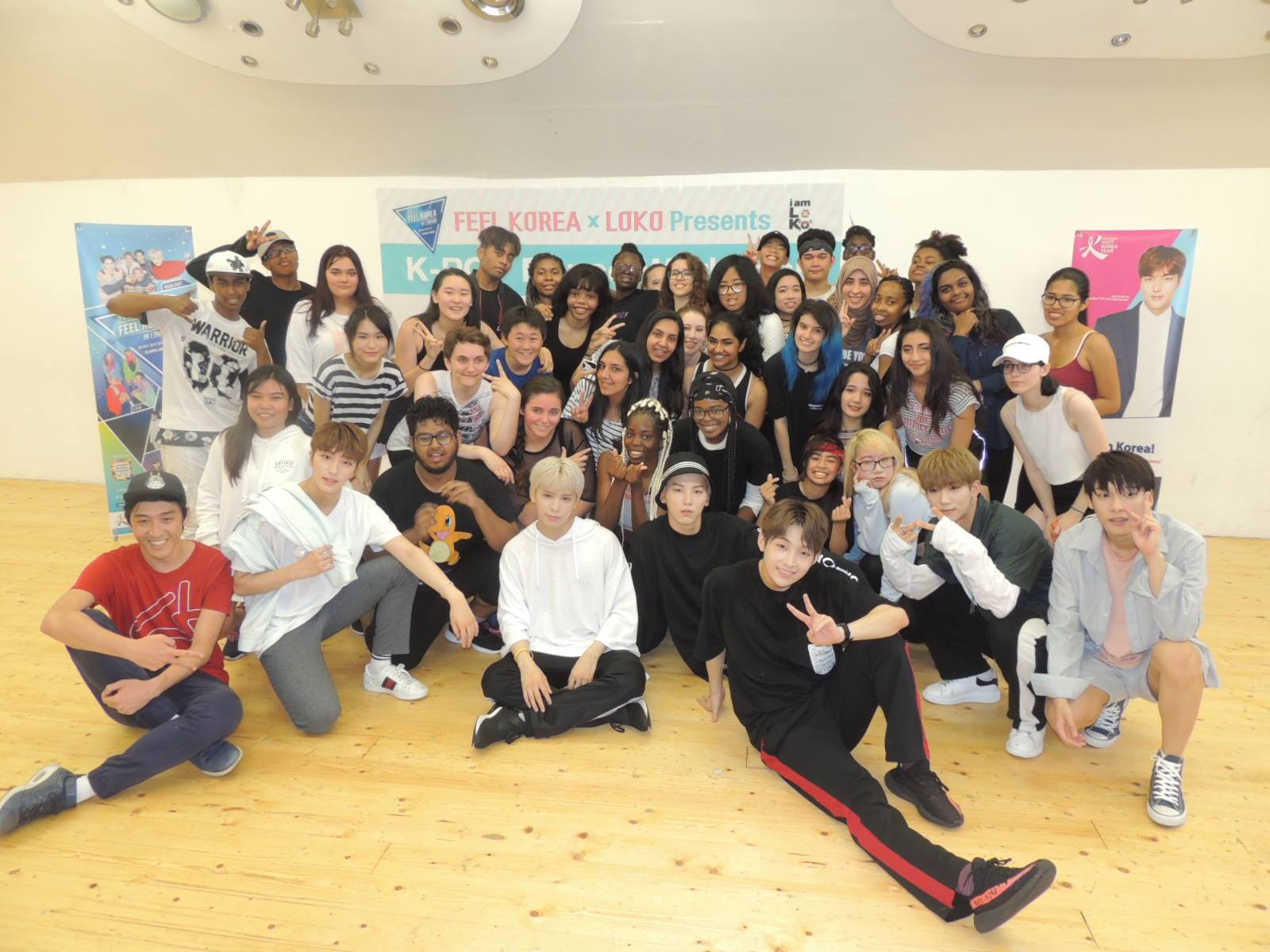 Q. What are your thoughts and experiences from the 'Feel Korea in London'?
Katrina Being able to dance with a K-pop Idol was a really good opportunity that realized what I had been dreaming of as a fan. It was a once-in-a-lifetime thing. I hope that there will be more opportunities to interact with K-pop idols in the future.
Caroline It was indeed a once-in-a-lifetime opportunity. I will be grateful for my lifetime for this unforgettable memory. I'd like to express my gratitude to KOFICE and SNUPER.
Nikki I used to practice K-POP dance hiding in my room for years – and now I went on stage with K-POP idols! I still can't believe it. And SNUPER was gorgeous.
Tammy I am honored that LoKo was given the opportunity to represent the Hallyu community in UK at Feel Korea. No one even imagined that we could dance with K-POP idols on such a big stage in UK. It was such a valuable experience…I still feel tears coming up my eyes when I think about it.
Q. You have been active as Hallyu fans in UK which is a far away country from Korea. Do you feel any changes after 'Feel Korea in London'?
Tammy I do not know if the word 'change' is a correct expression, but it certainly can be said that 'Feel Korea' impressed the Hallyu community. I believe that 'Feel Korea in London' surely became a milestone in Hallyu by providing an excellent opportunity for cultural exchange.
In the past, the number of events that would affect the entire Hallyu community was very small, and even those were aimed at fans of a specific region or a specific idol group. Because of this, it is also true that some Hallyu communities have thought that "we are forgotten (from Korea)" or "nothing will happen here (UK) anymore".
However, many things have changed thanks to 'Feel Korea in London'. We have rekindled and strengthened our passion for Hallyu. On the dance workshop with SNUPER, all participants had consistently expressed their appreciation, and many fans that follow our activity on SNS have given us their endless support. Not only before the workshop, but also after it, we received so many SNS notifications that it was impossible to use our phones for our daily routine. Many fans tagged us on pictures and video posts, saying that "LoKo & SNUPER's K-Pop dance collaboration was the highlight of the event."
Through 'Feel Korea in London', many Hallyu communities within UK have made a bond, and we have come to realize the importance of cultural exchanges even more in the present situation in UK where negative perception of foreign culture is spreading. We hope that in the future 'Feel Korea' will be hosted in the UK again – we'll be waiting here for you with open arms.