KOFICE NEWS
HOME
> About us >
KOFICE NEWS
Article view
Title
<2017 Global Friendship Festival> held by youth worldwide
No
113
Inquiry
293
Date
2017.08.25
The '2017 Global Friendship Festival' prepared by members of the 'OUTLOOKIE', a cultural visitor group of 100 foreign students from 18 countries worldwide, was held successfully at the special stage of the biggest Korean festival, the 'Boryeong Mud festival'.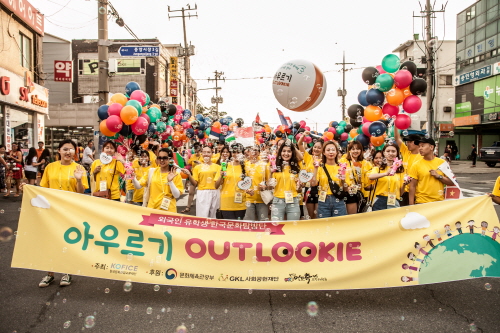 Various events such as Taekwondo performance by OUTLOOKIE members with the global Taekwondo performance team K-Tigers, participation in the street parade of the mud festival and performance of celebrity artists were held at the festival prepared by OUTLOOKIE members with much passion and devotion. Especially, performance by the iconic hiphop rapper C Jamm and Giriboy as well as the rising stars of the indie band scene Shin Hyun-hee and Kim Root rocked the audience.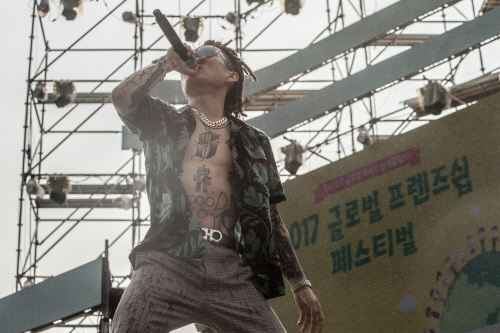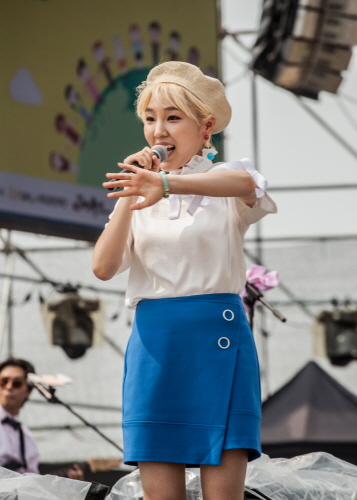 The '2017 Global Friendship Festival', sponsored by the KOFICE (Korea Foundation for International Culture Exchange) and sponsored by the Ministry of Culture, Sports and Tourism, the GKL Social Contribution Foundation and the Boryeong Mud Festival Organizing Committee, celebrates its third anniversary this year. It is more meaningful because the whole process from planning through participation was led by the members of OUTLOOKIE.
Nina Wydlerova (Korea Forein Language Univ. 24) who participated in the Taekwondo performance said about her experience, "Practicing Taekwondo movements were a bit awkward and hard at first, but my heart raced when I saw the audience cheering for us. It was an unforgettable experience."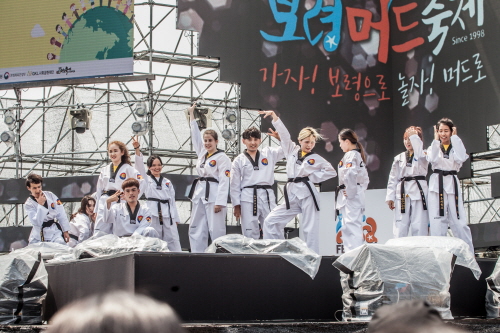 KOFICE chairman Kwak Youngjin said, "I hope that the members who participated in planning and operating the Global Friendship Festival in connection with the Boryeong Mud Festival, the representative festival in Korea, have enjoyed the opportunity to communicate with visitors of the festival from all over the world, and have established themselves as a profound member of the Korean society."
OUTLOOKIE members who started their journey with the launch ceremony in April and went on visiting Jeju Island's world cultural heritage and global innovation companies, the rural areas and traditional market of Pohang, as well as marking the successful planning and operating of '2017 Global Friendship Festival', will continue to career exploration – an issue commonly shared by today's youth - by visiting companies in association with private sector corporations in the second half of the year.