KOFICE NEWS
HOME
> About us >
KOFICE NEWS
Article view
Title
The World Met Through Film
No
116
Inquiry
1186
Date
2017.11.03
As the fall season enters full swing, the world is being met through the film. As part of the exchange program for international films, on September 9th and on 23rd, the Korea Foundation for International Culture Exchange held free movie screenings targeted at citizens of Incheon and Seoul.
The "Global film screening," which has been held for the last several years, came to audiences with its new name, 'The World Met through Film." As the name suggests, colorful additional events related to the nations where the films were produced were held. This gave audiences the opportunity to broaden their understanding of other cultures through the world met through the film.
At "The World Met through Film" screenings, held on September 9th on the outdoor stage of the Han River Light Island, the plaza is filled with dozens of comfortable air beds. The citizens of Seoul, sitting in tents and on mats, were there to watch films and enjoy a relaxing weekend. They brought their own seating after reading the survey of the last screening, which informed them that sitting on the hard, bare floor—unavoidable because they were at the outdoor stage at Han River Light Island—would be uncomfortable. Citizens showed satisfaction in that they were able to enjoy the Chinese animation "Big Fish & Begonia," which featured beautiful visuals and a great soundtrack, with families, friends, and lovers in a more enjoyable and comfortable way.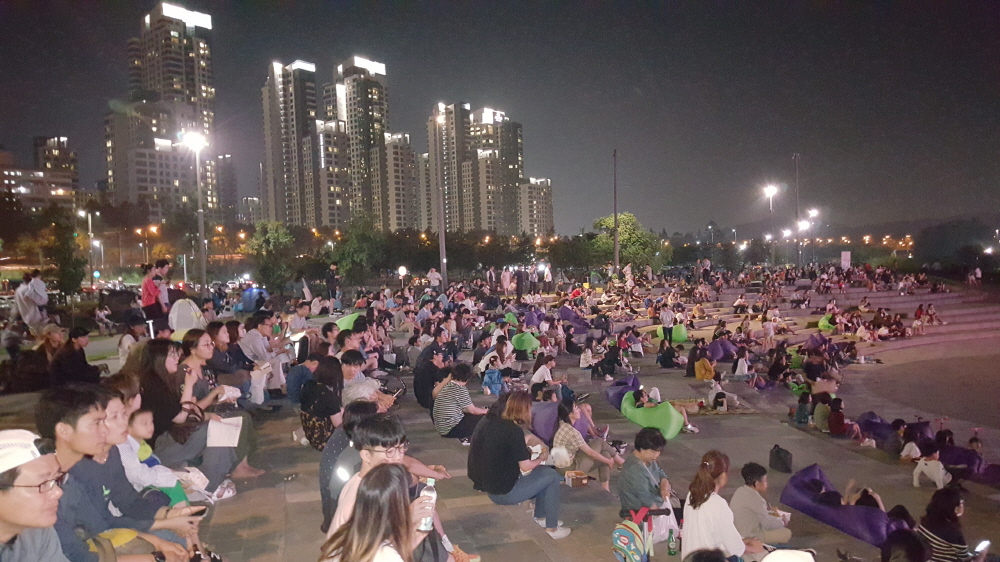 Outdoor stage of the Han River Light Island filled with citizens


After the screening, citizens who became more curious about Chinese culture after seeing <Big Fish & Begonia> headed toward the lecture held at the opposite side of the outdoor stage at Han River Light Island. There was a talk about the film by expert Ham Hye-sook, and he revealed that it was based on a Chinese traditional story and addressed classical Oriental thought. The lecture was attended by diverse people, ranging from ordinary citizens to university students who majored in Chinese Studies, who all pre-registered to attend. Since the lecture was so popular, registration ended early. Participants were highly satisfied with translator Ham Hye-sook's lecture on Chinese culture, and responded that it was a deep cultural experience that allowed them to go beyond just viewing the film.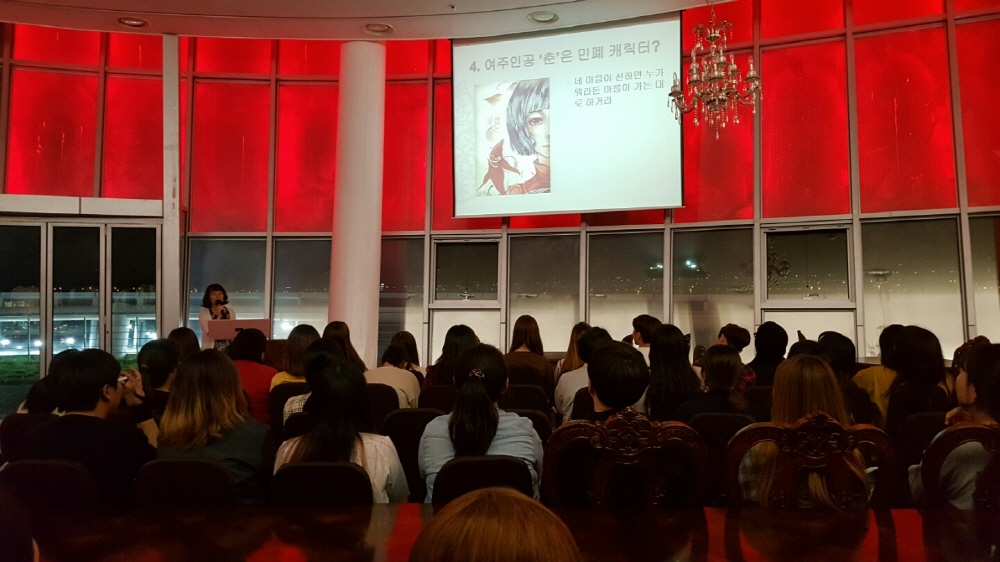 Venue of the movie talk
For "The World Met through Film" screening held afterward on September 23rd at the Mirim theater in Incheon, not only Incheon citizens were invited, but also multicultural families whose members came from various nations, including China, Vietnam, and the Middle East. This was done in an effort to decrease prejudice toward multicultural families, which is gradually increasing in Korea. There were also booths, where people could enjoy exciting cultural experiences. People were able to learn about traditional Chinese clothes, recipes for Chinese dumplings, and wood art crafts. This experience enabled participants to increase their understanding about world cultures as global citizens.
It is expected that the exchange program for international films, "The World Met through Film," will go beyond being just an ordinary screening event. Through the movie talks and screenings in culturally underprivileged regions, it will provide opportunities for people to have more cultural experiences, allowing them to better understand alienated multicultural families and expand their awareness as global citizens.