KOFICE NEWS
HOME
> About us >
KOFICE NEWS
Article view
Title
Fashion Hallyu: new designers trained in Indonesia entering the world stage
No
121
Inquiry
1258
Date
2017.12.11
9 Indonesian designers who completed their education at Korea Fashion Education Center make their debut in <2018 Jakarta Fashion Week>
Young Creator Indonesia Fashion Institute (YCIFI) successfully completed <YCIFI @ 2018 Jakarta Fashion Week>, a debut stage for nine new designers from YCIFI, at 2018 Jakarta Fashion Week. The event was sponsored by the GKL Social Contribution Foundation and jointly co-operated by the Korea Foundation for International Culture Exchange (President Kwak Young-jin) and the Indonesian National Bandung Institute of Technology,

<YCIFI @ 2018 Jakarta Fashion Week> is a program based on cooperation with Jakarta Fashion Week to help YCIFI—which has become Indonesia's premier fashion school and fashion business center—become a platform to support local fashion talent in entering the global market.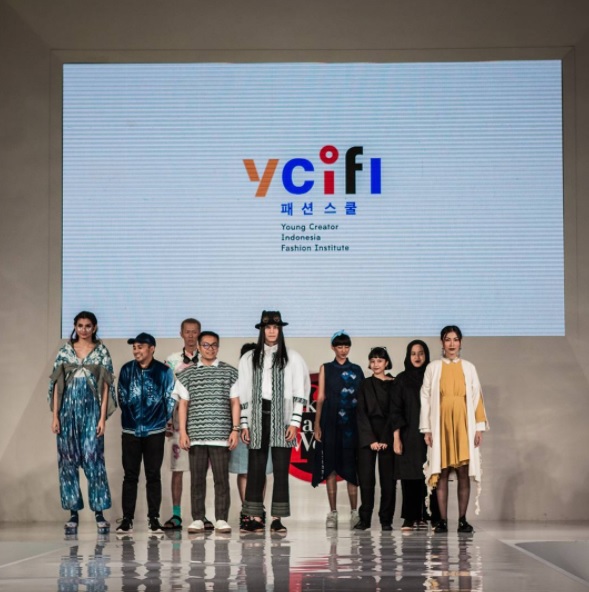 Image 1: Designers of 5 teams making their debut through <YCIFI @ 2018 Jakarta Fashion Week>
Nurturing designers through top-level practical training, global mentor matching, and business support

In this fashion show, 9 designers (in 5 teams) are selected through a fierce examination among 120 designers from the graduates of the first and the second classes. They have their own globally competitive brands presented for a total of 30 collections from five brands. The selected designers were trained in business practice know-how and fashion brand planning from Korean mentors, such as top designers Hong Hye Jin and Kwon Moon Su, and fashion directors and MDs Choi Yoo Kyung, Jeon Hyo Jin, Cho A-yeong, and Yoon Na Mi, through YCIFI's regular program <Global Fashion Mentorship>. They had also been advised by top Indonesian designers and mentors, Deden Siswanto and Auguste Soesatro, since August, enabling them to improve the quality of clothes presented at the show.

Brilianto (the first graduate), a fashion designer from Palembang, Sumatra, South of Indonesia, who was selected as a contestant, said, 'I am sure that Jakarta Fashion Week will be an opportunity for my brand to go beyond Palembang and to the global market. I am also happy to present at Jakarta Fashion Week, the stage of my dreams."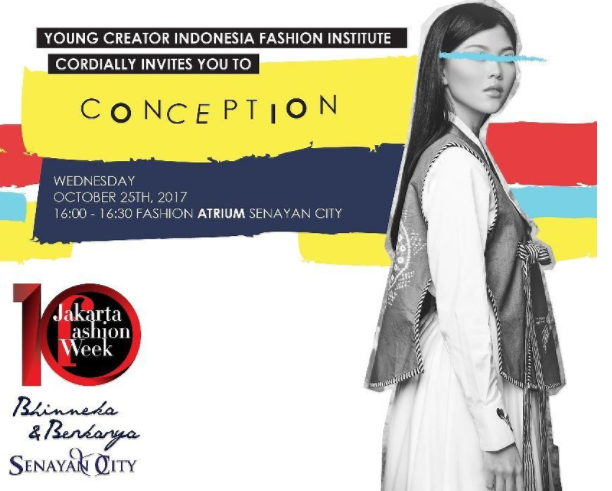 Image 2: Brilianto's work used for the official invitation card
Korea and Indonesia's first government-approved fashion education center YCIFI constructs a cooperative project that links the private sector, the government, and the academy

After its establishment on October 5th, 2016, YCIFI, which was created as part of Young Creator Indonesia and Korean and Indonesian businesses to nurture culture talent that links the private sector, the government and the academy, has been focusing on cultivating new fashion designers who are striving to enter the global market and mutual exchange activities between the fashion culture industries of both countries. As a result, all 120 graduates of the first and the second classes were able to launch their own fashion brands, meet with global mentors, and promote their fashion businesses. This also greatly contributed to the development of a network of Korean and Indonesian top designers and fashion experts.

YCIFI has recently gained a lot of attention in Indonesia. It has established a foundation to promote the mutual growth of the fashion culture industries of both countries and has run a special program to strengthen the self-reliance capacity of the Indonesian young men and women working in fashion. The responsibility and importance of YCIFI are growing even important these days, as both Indonesian and Korean governments have selected the fashion culture industry as a key engine for economic growth and promised mutual cooperation.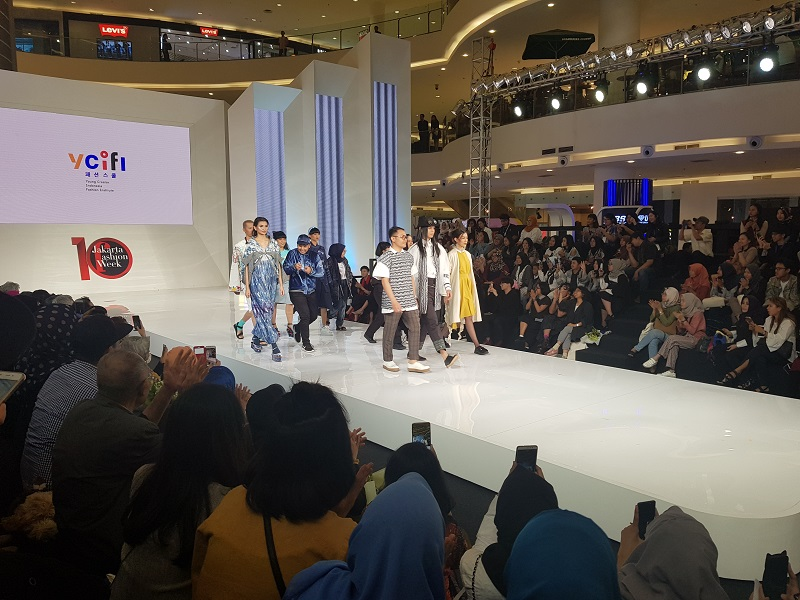 Soon after the <YCIFI @ 2018 Jakarta Fashion Week>, the Indonesian Creation and Economic Committee hosted the performance report <Light the YCIFI Night> with key people from the cultural industries in Korea and Indonesia. The event promoted fashion business performance, which started from cooperation between governments and then grew as a result of active participation of the Korean and Indonesian fashion industries and the passion of the local talent. Experts also sought to expand on and continue the event's success, and the site was heated with discussions.

Ricky Joseph Pesik, vice chairman of the Indonesian Creation and Economic Committee, which is the host organization for the event, President Kwak Young-jin of the Korea Foundation for Cultural Industry, and Imam Santosa, the dean of the Bandung Institute of Arts and Design, attended the dinner. Cheon Young Pyung, Director of Korean Culture in Indonesia, Lee Kang-hyun, vice president of the Indonesian branch of Samsung Electronics, Lee Chang-hyun, senior vice chairman of the Korea Sewing Association for Indonesia, and representatives of major Indonesian companies also participated.

President Kwak Young-jin of the foundation said, "The YCIFI project is closely cooperating with civil society and the government ministries of the two countries to build a new model for inter-country exchange programs. It is expected to contribute to Indonesian fashion designers making their way to the global market as well as the mutual growth of the fashion industries of both countries."

During Jakarta Fashion Week, along with the debut of YCIFI graduates, a collaborative fashion show was held with the YCIFI Indonesia mentors (10.23.) and the third class global fashion mentorship (10.24).
YCIFI is the official educational institute for the promotion of fashion talent, based on mutual agreement (May 16, 2016) between the Ministry of Culture, Sports, and Tourism of Korea and the Creative and Economic Commissioners of Indonesia for the promotion of creative industry fashion cooperation. It was opened on October 5, 2016 in the College of Art and Design of Bandung Institute of Technology. It runs a regular curriculum consisting of the best fashion education facilities, courses, and lecturers in Indonesia, a <Global Fashion Mentorship> in which top designers from Korea and Indonesia and buyers and MDs of Indonesia's leading fashion retailers participate, and <Final Project>, which supports the launching of fashion brands.