KOFICE NEWS
HOME
> About us >
KOFICE NEWS
Article view
Title
Film and the humanities meet at the holding of the "Insight Film Travel"
No
124
Inquiry
1396
Date
2017.12.30
At the "Insight Film Travel" that was held at O'PEN, Sangam-dong, from November 17th (Friday) to 25th (Saturday), a screening event was held where people could experience cultures of various countries around the world under the goal of "attaining enlightenment for oneself by experiencing the colorful world."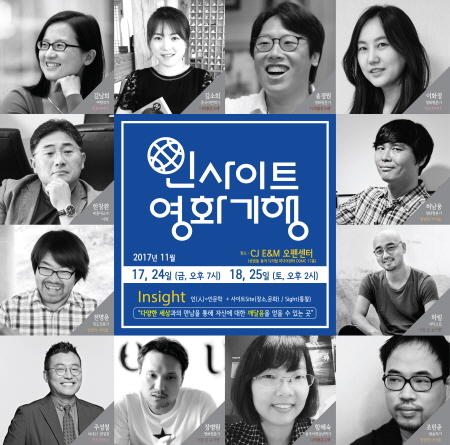 Sight of the first event of the "Insight Film Travel"
At this event hosted by the Korea Foundation for International Culture Exchange (KOFICE) and CJ E&M and supported by the Ministry of Culture, Sports, and Tourism, screenings were held of films that reflected cultures indigenous to particular regions around the world. Through these films, the audience could experience the realities of those regions. Movie talk shows followed the screening where commentaries were provided by experts in different areas. The "Insight Film Travel" provided the audience with the opportunity to understand a foreign country through a film that offers a wider perspective and means of cultural communication.
The screenings featured good-quality films that could facilitate the audience's understanding of culture and history of a particular nation. These included <Searching for Sugar Man> (17th) whose themes were discrimination and oppression in Africa, <Big Fish & Begonia> (18th), which is based on a Chinese folktale and demonstrates Asian-style visual arts, <Midnight's Children>(24th), a film about the Indian independence movement and based on a novel that won the Booker Prize, one of the three major global literary awards, and <Indochine> (25th), which portrays the relationship between Vietnam and France during a tragic period.
Complementing the films, movie talk shows hosted by experts in various fields also received significant attention from the audience. The main guests invited included singer Hareem, whose music is influenced by African music, chief editor Joo Seong-cheol of <<Cine 21>, one of the major film magazines in Korea, travel writer Kim Nam-hee, who is experienced in travelling around the globe, and translator Ham Hye-sook, who translates Chinese films and videos. All these experts are famous in their own fields, which contributed to the popularity of these talks. All of these talk shows were sold out online before they were held.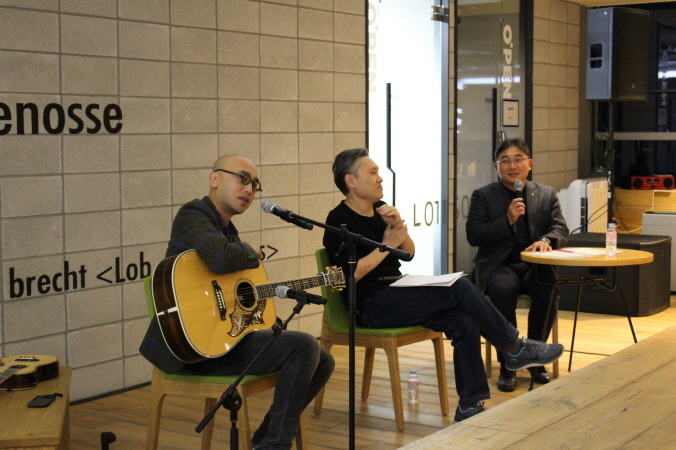 (From left) Singer Hareem, Programmer of Jeonju International Film Festival Jang Byung-won, Professor Han Chang-won of Sejong University who participated as the moderator
The screening event was so popular that some audience members came from as far away as Gangwon-do. After the event, one of its participants had this to say: "It was very interesting to learn about the culture and sentiments of a foreign nation that seems so far away from us. Also, the talks by the experts from such diverse fields helped me understand scenes that would have been difficult to fathom if I viewed them alone." Another participant who watched all the screenings said, "After viewing the Indian film, I felt as if I have actually visited India. And after viewing the Chinese animated film, I felt as if I was actually an expert on Chinese history. It's amazing how cultural knowledge about some nations could be attained without visiting them in reality." This participant then repeatedly asked about the event schedule for the next year.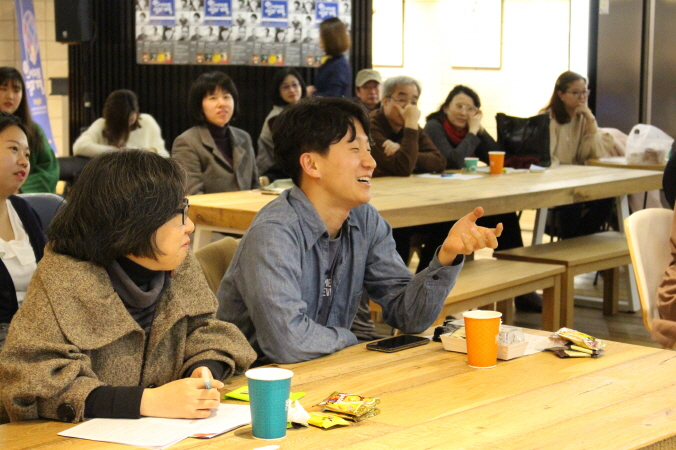 A participant asking a question to a panel at the "Movie Talk Show"
It is planned that the "Insight Film Travel," of which the first event was held successfully this year, will continue to provide the audience with films from various countries and various culture exchange programs. For more information, you can visit the KOFICE homepage or the Facebook page of the "Insight Film Travel" (www.facebook.com/globalfilmfestival).