KOFICE NEWS
HOME
> About us >
KOFICE NEWS
Article view
Title
Foreign students contribute to wishing for the successful hosting of the Pyeongchang Winter Olympics
No
125
Inquiry
751
Date
2017.12.30
Outlookie leads as the SNS PR ambassador to promote the Pyeongchang Winter Olympics
As the Pyeongchang Winter Olympics were about to begin in 70 days, while wishing for its successful hosting, the third Outlookie, a Korean culture exploration team consisting of about 80 members from 19 nations, officially ended its activities with its disbanding ceremony in Gangwon-do. This even took place overnight for two days from December 2nd to 3rd.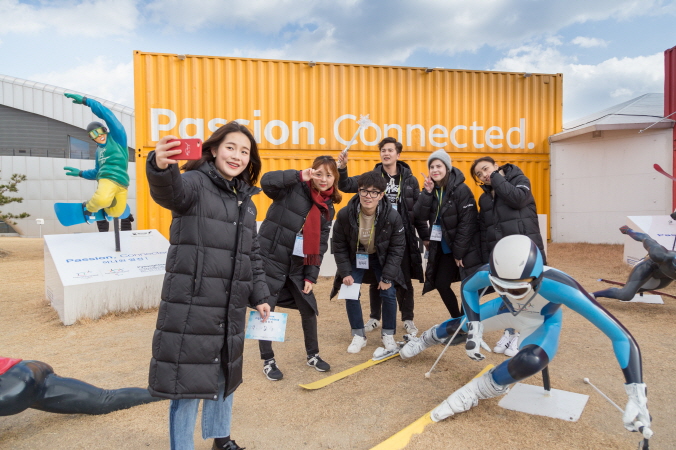 Outlookie members visited the promotion center for the 2008 Pyeongchang Winter Olympics, and held the "Outlookie Mini-Olympics" under a torch relay motif. The members consisting of multi-national students performed various missions including the OX quiz related to the Pyeongchang Winter Olympics and a game in which people had to pantomime different sports played in the winter Olympics. Throughout the event, they posted PRs of the Pyeongchang Winter Olympics at the SNS, thus promoting it not only in Korea but also to their families and acquaintances overseas, fulfilling their role as ambassadors for the Olympics.
During this event, opportunities for experiencing the winter Olympics were given to members from nations that are not so well developed, such as those in Southeast Asia and South America. This was a chance for them to indirectly experience and further their understanding of the Pyeongchang Winter Olympics, which will be a major global sports festival.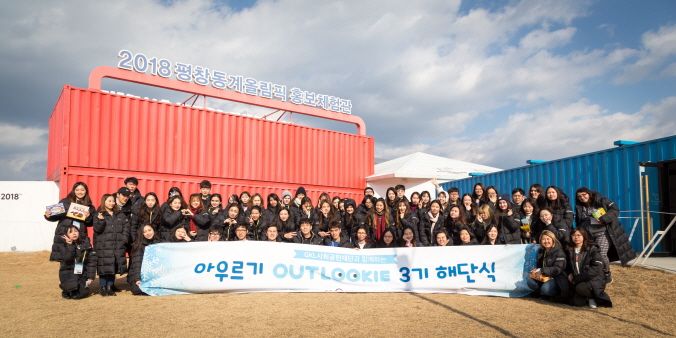 During the disbanding ceremony for the third Outlookie, Seo Gyu-ho (aged 22), a Korean university student who had been picked for the highest honor for its members, had this to say about Outlookie: "Through Outlookie, I could experience and learn Korean culture with a hundred foreign students. I was able to learn some aspects of Korean culture that I did not know, even as a Korean." Foreign student Zumabayev Timur (aged 23) from Uzbekistan who had also been picked for the honor said, "I could learn about various aspects of Korean culture through Outlookie. This year that I have spent with Outlookie was a very happy one. I am grateful to Outlookie for all these unforgettable memories."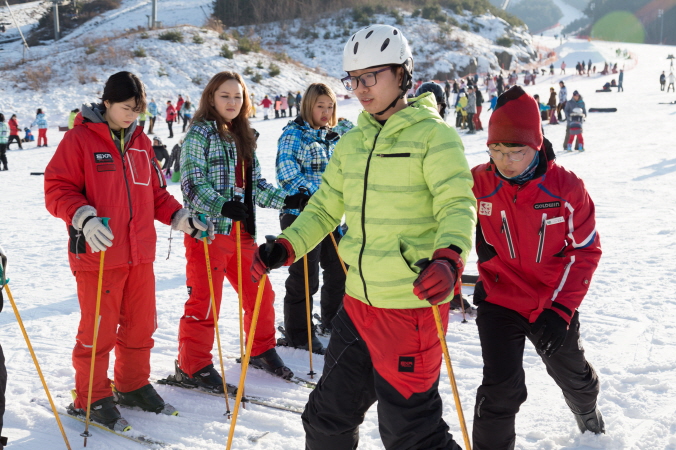 President Kwak Young-jin of the Korea Foundation for International Culture Exchange (KOFICE) said, "I believe the activities of the third Outlookie have given opportunities for the members to become part of Korean society. They were able to deepen their understanding of Korean culture by experiencing various cultural aspects of Korea. I wish for the cultural exploration done by Outlookie to become a precious memory for both the domestic and the foreign youth, who will become global leaders in the future."
Specific details regarding the application for the 2018 fourth-generation Outlookie can be found at the KOFICE homepage(http://kofice.or.kr/index.asp).